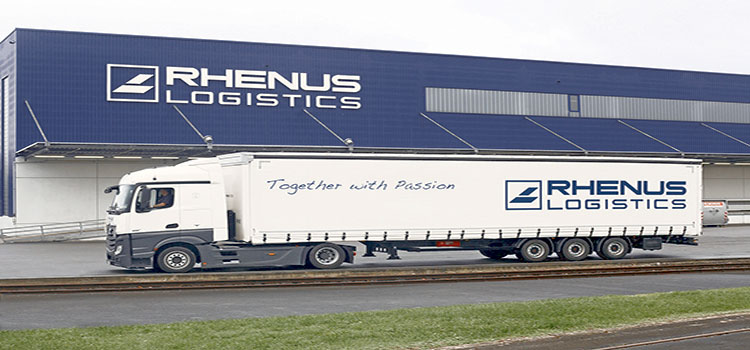 Business and Industry Today is extremely proud and excited to announce Rhenus Logistics UK as the clear winner of our Freight Logistics Company of the Month for their dedication and commitment to solving their clients' global freight needs for over 80 years.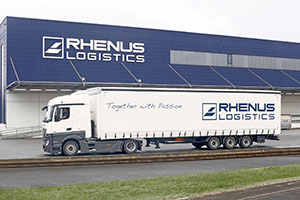 Rhenus Logistics UK has earned a reputation as one of the UKs leading logistics service providers with an extensive roadfreight network of over 55 locations throughout Europe and the CIS. This network is complemented by a global air/ocean network which extends to South America, Oceania and the Middle and Far East.
With a client base extending across the manufacturing, chemical and automotive industries, Rhenus Logistics UK pride themselves on being equipped to move cargo regardless of nature. Skilled teams work closely with their clients to move their cargo safely, quickly and economically.
Rhenus Logistics UK has an illustrious history. In 1935 Paul Hauser, a Swiss national, first established P Hauser & Co and quickly identified the benefits of moving freight via the UKs rail links from Manchester into Europe resulting in the first groupage service from the North of England to the continent, dramatically cutting down door-to-door lead times.
In the decades that followed and under the then guidance of Paul's son, Michael Hauser the company enjoyed sustained growth thanks to its continued innovative approach which earned it a reputation as one of the UKs most respected independent logistics companies. Fast forward to 2005 and the company joined forces with German owned IHG Logistics providing Hauser more capacity to its well established European network before their acquisition, in 2006 by Rhenus Logistics, themselves a family orientated business with similar values to Hauser and equally respected by industry peers and customers alike.
Today, Rhenus Logistics UK boasts 12 strategically situated locations throughout the UK giving its clients the maximum potential in moving their cargo.
We had a rare opportunity to discuss Rhenus Logistics with UK Operations Director and Country Manager, Gary Dodsworth. We asked about the benefits Rhenus Logistics UK brings over its competition.
"Our products provide our clients with flexibility which ensures that regardless of the nature of the cargo and shipping criteria our operators are able to tailor a logistics solution calling on the company's strong ethic of customer focused solutions. In particular our daily services provide clients with frequent departures into mainland Europe, a high proportion of our departures are able to accommodate ADR cargo and we are also able to tailor our services to seasonal requirements such as temperature controlled goods, the demand for which is becoming increasingly popular, particularly in the winter months as manufacturers adapt their products to be more eco-friendly."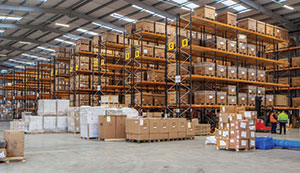 Rhenus Logistics' history is full of examples of evolving with the times to remain current and ahead of the competition and when asked about any future plans Gary explained.
"Digitisation is becoming more and more influential and whilst it presents challenges it will also present many opportunities. Therefore we plan to engage with customers to understand their digital strategies in order that we can align with these. This will bring investment in IT solutions, which are already in the pipeline, creating improved efficiency through process automation and perhaps most importantly visibility to customers."
Rhenus Logistics' Roadfreight business provides clients with three products, providing clients with a greater choice when considering their logistical needs. Gary outlines these during our interview.
"Rhenus Classic is our standard offering, providing customers with an uncompromising cost effective solution, where cost implication is the driving factor in their logistics consideration. Then we have Rhenus Premium which provides customers with a greater degree of assurance by offering priority lead times for their shipments when delivery time is the driving factor in their logistical decisions. Finally we offer Rhenus Fix providing customers with the ability to arrange their product's delivery on in a specific time window, usually on a particular date extending to a time window where a more precise delivery is required."
For more information on how Rhenus Logistics can help you move your goods to where they need to be don't hesitate to visit their website today, or alternatively contact the friendly expert team who'll talk you through your freight needs using the following.
T +44 (0)161 886 4200
contact-uk@uk.rhenus.com
www.rhenus.com/en/uk