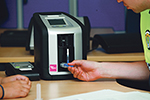 Despite the relaxation of COVID-19 restrictions in the UK, vigilance remains essential when it comes to safety and hygiene in the workplace.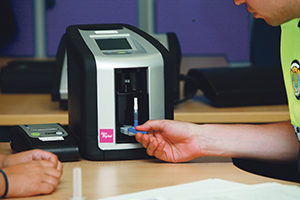 The vaccination programme is a clear success, yet even those who are double-vaccinated can still catch and transmit the virus.
These hygiene concerns have led some businesses and organisations to scale down their alcohol and drug screening activities for fear of breaching the 'hands, face, space' recommendations. Latest government guidance states that 'Everyone should be cautious while managing the risks as cases of COVID-19 remain high.'
So how can employers safely reinstate or introduce drug and alcohol screening without compromising COVID safety?
Suzannah Robin, a drug and alcohol safety expert at AlcoDigital, says it's important not to substitute one risk for another by ignoring the dangers that misuse of drugs & alcohol can present at work.
"Research has shown that levels of drug and alcohol misuse have increased during the pandemic. More people are drinking at home, and now that pubs and clubs have reopened, some are making up for lost time by over-indulging during nights out.
"No employer wants to be a killjoy, but at the same time they have a legal duty to protect the safety of staff by ensuring that these issues do not create risk in the workplace."
For further information about AlcoDigital, please visit: www.alcodigital.co.uk or contact the team on 020 8454 7372. Keep up to date with AlcoDigital news and events on Facebook at: www.facebook.com/alcodigital