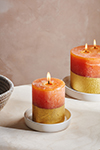 The best way to say thanks to valued customers, employees, or suppliers
Our beautifully hand crafted, luxury scented candles are the gift that keeps on giving; creating a smile and bringing joy.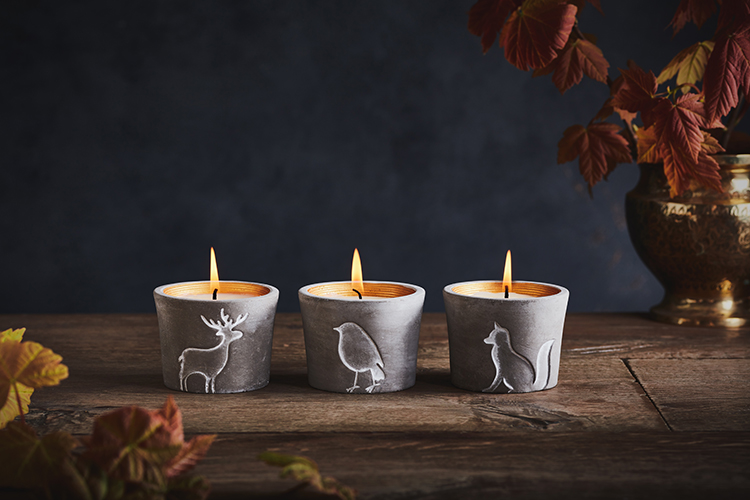 Nature inspired scents fill the room and help to lift spirits and wellbeing too during challenging times. Whether for a Christmas gift to adorn the home or to simply say, "Thanks for your custom" or "You're doing a great job", a candle will say it all.
Nestled on a farm in North Cornwall, St. Eval uses traditional artisan methods and sustainable production to craft high quality candles by hand. Our unique fragrances are all inspired by nature and the beautiful Cornish countryside surrounding us. We are delighted to share our packaging is almost completely plastic free, with our aim to be 100% plastic-free by 2022. We recycle and re-use to reduce waste as part of our lean manufacturing process.
The great gift choices below cater for all tastes and budgets or choose from our wide selection online.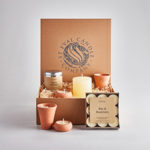 Large Hampers (see left)
Our large hampers range from £49.99-£90 each and are filled with a selection of our best-selling collections and fragrances. The ultimate luxury St. Eval gift.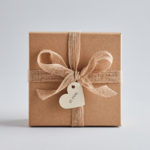 Small Hampers (see right)
Our small hampers range from £32-£45 and filled with a selection of scented St. Eval goodies which could include tin candles and pillars. Each gift box is carefully wrapped with natural hessian and finished with a heart tag.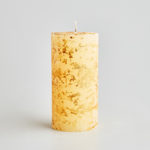 Pillar Candles (see left)
Perfect for Christmas, our Pillar Candles have a dazzling gold finish and boast a fantastic burn time of up to 90hours. The price ranges from £15.50 each for our festive gold pillars.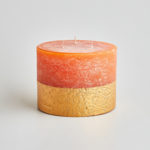 Multiwick Candles (see right)
Our majestic Multiwick Candles make a true centrepiece and wonderful gift boasting a burn time of up to 110 hours. Available in a trio of festive fragrances at a cost of £29.99 each.
Scented Tin Candles (see left)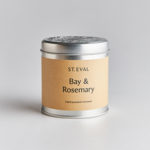 The perfect gift available in a wide selection of scents. Our Scented Tin Candles have a classic kraft design, with special limited-edition patterns available too in our Christmas and Folk Collections. The price ranges from £10.80-£11.15 each depending on the design and fragrance.
At St. Eval, our candle production is sustainable and we're proud to produce our own renewable energy from wind, solar and biomass power, helping to reduce our carbon footprint and impact on the environment.
For more information, please visit: www.st-eval.com
T 01841 540850
info@st-eval.com