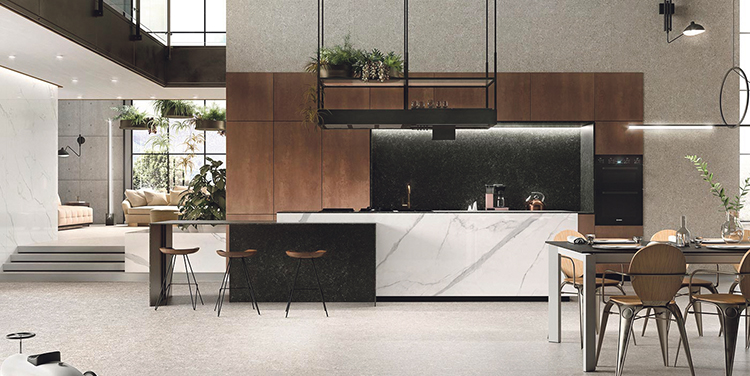 Business and Industry Today is proud to announce that JS DECO has received our Furniture Manufacturer Company of the Year award.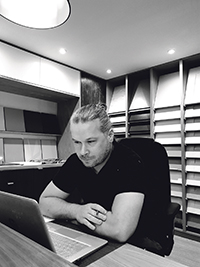 Furniture is key to making a house a home, and no one understands this more than JS DECO. As a small manufacturer of bespoke hard furniture, JS DECO cooperates with interior designers and kitchen studios who are looking for custom-made and high quality products which are up to date with the latest trends.
"We work with professionals across the whole of the UK, including London where the demand for premium furniture is high," explained Jacek Sobiś, Founder of JS DECO. "One of our key benefits is our flexibility. We're flexible with our materials and form of the furniture, and our excellent attention to detail ensures high quality, premium bespoke products."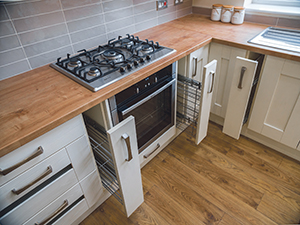 Although this year has been difficult for many industries, including interior design, JS DECO has used the time to focus on improving the business. "We took the time to look at the bigger picture, working on our business strategy and developing better production processes and better products. This meant we made a number of improvements to our workshop, with additional machines and techniques, and we've improved our website.
"Also, it can be difficult to explain to customers what we provide as everything is generally bespoke, so we developed a range of standard kitchens to showcase the groups of materials we use to manufacture them," Jacek said.
One of these is the Fenix NTM Line, which uses Fenix laminate FTM, an innovative material developed by Italian engineers from Arpa Industriale. It boasts a unique set of abilities which makes it ideal for kitchen furniture, especially when customers are interested in a contemporary style with a matte finish. As a unique nanotech material, Fenix NTM is resistant to scratches and abrasion with enhanced anti-bacterial properties, and is also resistant to acid solvents, household reagents and dry heat.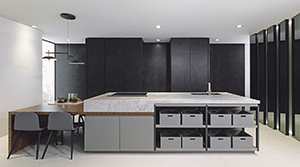 It can work with modern styles and natural materials, and can be mixed with natural veneers, different types of solid wood in wax, oil or varnish finishes. It can also be combined with metallic, Beton, ceramic and stone finished elements. "It's very popular in Europe, especially in Italy, which sets trends for interior design. Fenix NTM is great for customers who are looking for something a bit different."
One of JS DECO's most recent additions is its new ceramic faced kitchen furniture line, a response to the latest trends in the interior design industry. One of the materials available in this line is X-tone, an innovative ceramic and highly durable solution that offers a number of exquisite finishes, from concrete to marble, to create long-lasting beauty in your home.
These materials are ideal for kitchens thanks to a number of properties. The surfaces do not release volatile organic compounds (VOC) so direct contact with food is safe, and they are also scratch and water resistant so can cope with everyday cooking tasks.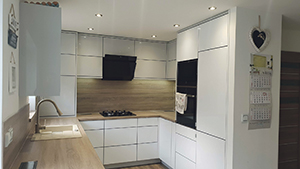 Of course, key to JS DECO's offering is its focus on bespoke solutions. "Because we're a small business, we can ensure we provide products of the highest quality. Sizes and shapes are completely up to the customers and interior designers, and there are no limitations apart from what is physically possible! We will do what we can to realise your ideas.
"I have over 25 years' experience in the trade, so I have the in depth knowledge to support everything I do. It can be difficult to find people who know what they're doing in this sector, but I can provide the advice and guidance customers need."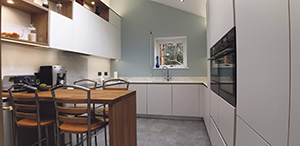 This excellent level of service is evident in the numerous five-star reviews JS DECO has received from customers, which can be found on its profiles on Houzz, Which?, and Checkatrade. Such glowing testimonials prove that JS DECO delivers on its promise of excellent service backed by solid expertise, something which has surely helped the company pull through the challenges of 2020.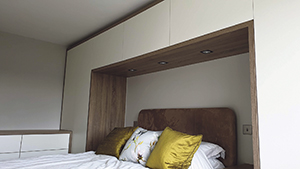 "After a difficult year, we've made it through and we're now focusing on building the business further," said Jacek. "We want to co-operate with interior designers and kitchen studios to build up a network of people who can sell our products. We also have plans to invest in our production capabilities, with better machines and hopefully CNC machines to raise our productivity."
If you would like to find out more information on JS DECO's services and view a gallery of recently finished projects, head to the website below. Alternatively, don't hesitate to get in touch directly.
T 01977 361242
j.sobis@jsdeco.co.uk
www.jsdeco.co.uk