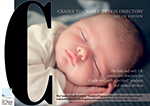 Company of the Year, 540 WORLD who work closely with the Environment Agency on circular materials projects, is proud to report that the EA will announce at Futurebuild's 'Game Changers LIVE,' the very latest updates on embedding sustainability policy into contracts and the role of Cradle to Cradle Certified™ material inclusions for the built environment in this interactive, virtual networking event on the 20th May.

Dr Jo Guy, presenting from the EA's TEAM2100 is accompanied by world-class speakers giving a global overview, all framed by innovative 'material solutions' presentations in virtual rooms. This 11.30am-2pm event is not to be missed and is free to register and network on, from now at: www.futurebuild.co.uk/540world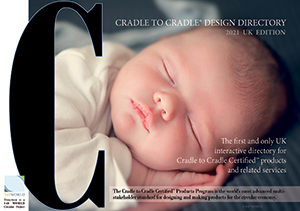 The award-winning Accoya® timber is the kind sponsor, alongside an alliance of Cradle to Cradle Certified™ product manufacturers and keynote speakers presenting on 'Circular Futures – De-risking Construction' from a global snapshot of chemical catastrophes and solutions to social fairness de-risking strategies, followed by UK examples, from policy to construction, all to help businesses steer clear of future risks.
540 WORLD delivers planet-regenerative, Cradle to Cradle® design solutions for businesses, driving a materials revolution from the first interactive UK Cradle to Cradle® Design Directory, available free from www.540.world to the world's first Accoya® fender research project in the Thames, as a key move towards a reduced reliance on slow-growing hardwoods, all in the last few months.
Contact Chaline Church,
chaline.church@540.world
https://www.540.world