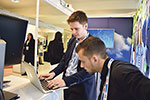 Business and Industry Today is happy to announce that Emeiatec has been chosen as this issue's Cyber Security Company of the Month for the outstanding way that they are helping smaller businesses to protect their companies and assets from cyber threats.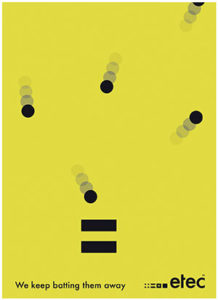 Emeiatec is one the UK's fastest growing security distributors, offering a number of high quality yet cost-effective security solutions from reputable companies, mainly towards small to medium sized businesses. The innovative company was first set up back in October 2014 by Robin Mohan. We talked to Mr Mohan about the benefits of using Emeiatec and how they protect businesses from cyber-attacks, theft and more.
Today, more and more businesses and companies are turning to technology to assist in almost all areas of business, from making payments to storing data, information and customer details. As such, it is becoming more and more imperative that this precious data is properly protected from cyber threats, such as hacking, malware, identity theft and more. Currently, there is a lack of cutting edge cyber security providers who cater to SMEs and those with smaller budgets. These companies, despite using technology just as much as larger corporations, may not be able to afford adequate protection, and as such they and their own customers are left at risk.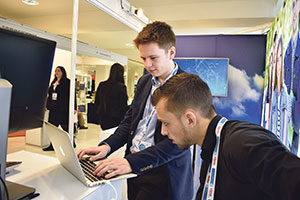 This is where Emeiatec fill the void, providing top of the line security at affordable prices. Their cost-effective solutions are able to properly protect the client's valuable technology and information without demanding high prices. In addition to working with a range of smaller companies from different industries, Emeiatec have also been selected for their security services from numerous education establishments and universities in the UK. They have also helped protect the interests of multiple commercial clients, law firms, banks and even NHS Trusts. Their client base extends far beyond the UK, with businesses from the Nordic region to Thailand, Dubai, Kuwait and even Saudi Arabia seeking out Emeiatec's services.
What separates Emeiatec from other cyber security providers is that Emeiatec focus on providing multiple layers of protection, strengthening the companies technological defences and reducing the risks of any invasions. One of the best things about Emeiatec is that they provide a fully bespoke service. As well as familiarising themselves with the client and their systems, Emeiatec can provide tailor made security solutions, minimise the client's security weaknesses and put in place the best protection necessary for their company.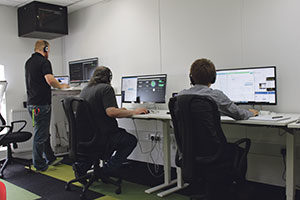 According to CEO, Robin Mohan, "Technology is growing at an increasingly faster rate, and as technology grows, so too does malware, viruses and other threats. In fact, there is a new strand of malware created every second."
In addition to preventing malware from entering client's systems, for those that may already be infected, Emeiatec can provide solutions to reduce the dwell time that the malware resides on networks. As some can sit for months or even years, it is hugely important that the length of their presence is limited as much as possible so as to reduce the amount of damage they can do. Mr Mohan added, "Emeiatec also provide affordable threat intelligence, which seeks out indicators of compromise within your network. As some forms of malware go undetected, some businesses may not even be aware that their systems have been infected. With Emeiatec, clients have a comprehensive cyber security posture designed to reduce the dwell time of malware on their network to zero. Clients can rest assured that even if the worst does happen and they suffer a breach, Emeiatec can still help thanks to our Breach Assurance policy."
In 2018, Emeiatec will be launching a fully comprehensive package, the ETEC 365. Designed for fully rounded protection every day of the year, this package contains all the essential elements needed to properly protect your business. It contains a mix of defensive and offensive technology plus the Breach Assurance. The package is expected to be popular amongst SMEs seeking a one stop solution for security at an affordable price. Another project they are excited to bring forward is their new Breaking Briefing, whereby vendors, resellers, clients and others in the process can learn about the latest threats and, better yet, solutions.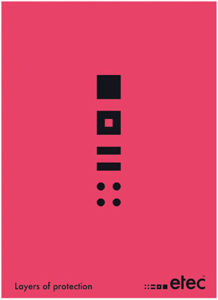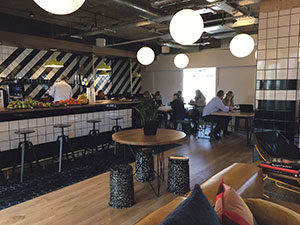 Cyber security is becoming an ever more critical component to the longevity of businesses, especially for those in the UK. In 2018, the government will be introducing changes to the GDPR (General Data Protection Regulation). The new laws set to take effect next year will see businesses that report a security breach – especially regarding their customer's data – face an increase in fines of up to €20m or 4% of the annual worldwide turnover. In order to protect against these fines, which would likely bankrupt smaller and medium sized enterprises, it is imperative that companies begin protecting themselves now by upgrading their cyber security and adding new layers of protection.
As one of the UK's leading cyber security specialists, Emeiatec can be expected to be found at numerous celebrated trade shows throughout the year. In the past they have attended InfoSec in Olympia, events run by TechUK, and Securing the Law Firm where they impressed both peers and customers alike with their wide range of affordable but high end security services. If you would like to meet some of the great team at Emeiatec, you can find them at the upcoming BETT Show at the ExCeL, from 24-27 January 2018. Here, they will be demonstrating how their technology can benefit the education sector in particular.
If you own a business and are looking to upgrade your cyber security systems, then don't hesitate to pick up the phone and call Emeiatec today. Alternatively, if you would like more information on their services, check out their website detailed below.
T 0208 050 8046
www.emeiatec.com