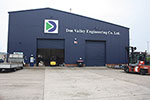 The Don Valley Engineering Group are specialists in manufacturing and machining.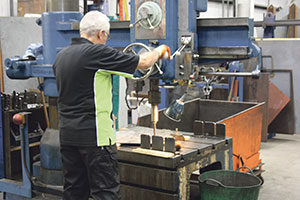 The company was first established back 1947 and dealt solely with general fabrication and repairs. From their base in the heart of Yorkshire Coal Field, the Don Valley eventually turned to the Coal and Mining industry too.

In 2009, the Don Valley Engineering Group was formed, with over 65 years of experience in the Minerals, Gypsum, Cement, Power, Fuels, Ports, Quarrying and Recycling Industries in their hand. Today their services include providing machinery, specialised expertise, supplying equipment and more, for a range of applications the world over. Since 2015, Don Valley have been re-structuring the company and have split into four separate divisions: Engineering, Construction, Maltings and Cleeve Materials Handling Ltd. With its four dedicated divisions, Don Valley Engineering is able to provide industry process expertise and knowledge to a range of different industries and sectors, offering specialist industry sector management.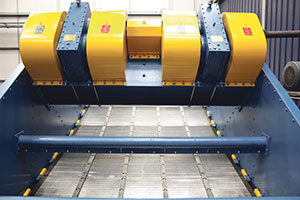 The Don Valley Engineering division provides engineering design and equipment to numerous industries such as Power, Bio fuels, Iron and Steel, Aggregates, Mining and Mineral Processing. Specialising in the Malting industry, the Don Valley Maltings division provides engineering and process design and equipment for use in distillery and brewing.

The recently acquired Cleeve Materials Handling Ltd division supplies engineering and design services for a range of sectors, from Light to Water Treatment, Power, Maltings, Mineral processing and even Recycling.

Don Valley Construction Ltd is the group's dedicated installation company that is comprised of highly skilled and experienced managers, supervisors, operatives, admin and more. Their expertise is especially sought after in industries such as Mineral Extraction, Iron and Steel, Sugar, Coal, Cement, Power generation, Bio-Mass and Maltings. They offer a wide range of services, including installation of Don Valley and third party equipment, site installation, site management, site supervising, site managing and more.
Don Valley Construction recently began providing engineering design, supply and manufacture of bulk material handlings and storage silos. After a close working partner company that supplies the UK with silos announced they were discontinuing business, Don Valley Construction were offered the chance to take over.
After a seamless transfer over of key staff, sales persons, engineering designers and fabricators, so as to maintain continuity, Don Valley Construction can now offer a wide range of bespoke silos in different shapes, sizes and materials.
Group Sales Manager at Don Valley Engineering, Jeff Buxton, stated, "Don Valley Construction were approached and the decision made with the support of the outgoing company. After, Don Valley Construction soon set about how they would continue to maintain silo expertise and bring their own industry knowledge to provide that extra added value, whilst continuing to develop business relationships with its existing customers and new alike. To date, the business is celebrating in the success it is seeing and has seen a rise in new business opportunities across the group."
Don Valley has worked with clients such as British Steel, St Gobain, ETEX Siniat, CRH Tarmac, Aggregate Industries, Lodge Cottrell, Diageo, Crisp, Muntons, SSE, Drax, Skanska, Cleveland Potash, ICL Dead sea works and more. The group are accredited with ISO 9001:2008, Achilles, Safe contractor and Avetta.
Going forward, Don Valley will continue to expand either through acquisition or organic growth, furthering their knowledge and expertise in their multiple fields so as to offer yet better services.
T +44 (0)1302 881188
www.donvalleyeng.com