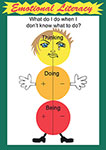 Business and Industry Today is incredibly pleased to present their richly deserved Therapy & Wellbeing Services Company of the Year Award to Anthea Harding's Educational Therapy due to her dedication and determination to help children with their personal and social development.
Set up in 2002 as a private practice, Anthea's exceptional work focuses on the early development of children which includes the all-important Emotional Literacy. After proving to be extremely successful in helping clients overcome certain challenges and continue to grow and succeed through life, Anthea decided to expand her exceptional services and aims to integrate these into schools and nurseries as part of the everyday classroom experience.
"It wasn't until 2016 that I took my work and product (Emotional Literacy Floor Sheet) into the public arena through education shows and conferences," commented Anthea. "However, over the year I came to realise that shows and conferences aren't the ideal vehicle for getting my message across to people.
"Education shows are extremely busy places with so much to see and information to gather that people are unable to linger for too long. Similarly at conferences the time available to delegates to engage with those exhibiting is limited. Throughout the year the response to my work was positive and people could see the benefits but I have learnt that there are two areas which need attention.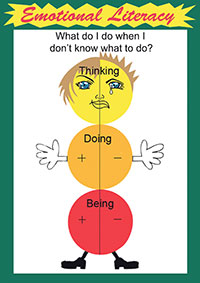 "Firstly, people need an in depth background about the benefits of emotional literacy, more than can be explained in a five minute chat. Secondly, school managers need to be convinced that introducing emotional literacy doesn't have to be a whole school initiative. Some people find talking about emotions very difficult so introducing a whole school initiative could be doomed to fail. But, introducing emotional literacy by stealth is a much more workable possibility!
"By that I mean introducing emotional literacy to one interested adult and two children and two weeks later repeating the process with another adult and two more pupils. As children are naturally curious it doesn't take long for word to spread about the benefits of using the floor sheet and in time adults may find it a beneficial way to 'unpick' their day before they head home. Therefore, my new project is to write a book about the benefits of emotional literacy and how to use it and I'm pleased to say that the book is currently in process."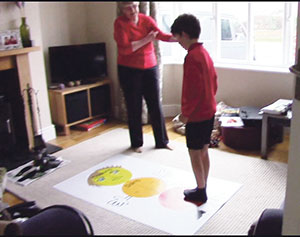 Anthea's unique technique consists of allowing children to really get to grips with and understand what they are feeling, thinking and doing which is the process of emotional literacy. During sessions children and young adults learn this process by walking on a floor sheet which Anthea has developed and she refers to this as giving children a 'tool-kit' for facing life's challenges. By working closely with clients, Anthea is able to identify incomplete stages in development or those which consist of gaps, and establishes a plan which revisits these stages and allows children to become emotionally literate.
"Throughout the early stages of life, people go through a series of developmental steps," Anthea explained. "Each stage must be completed as fully as possible before moving on to the next. Sometimes, children struggle with a certain stage which may be due to a challenge they have faced, problems at home or late development, leading to issues continuing to the next stages in life.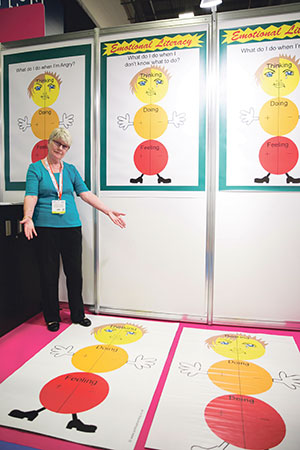 "What do I do when I don't know what to do?' is the expression I base my techniques around. This is commonly the dilemma we experience when we aren't emotionally literate. The floor sheet technique gives children the confidence to discover & express their feelings which helps them in building self-esteem and provides them with a sense of independence.
"Children often play up or cause trouble when they are faced with certain situations because they do not understand what they are feeling. During my sessions I look at exactly what is driving their behaviour and find ways to help them regulate it in the future. People are all different, and they go through the developmental stages at different paces, so the trick is to be patient and not force a child to rush. I also work with parents and guardians so that they are equipped to support their children in any situation."
Anthea's work has been greatly appreciated by many clients, who have seen major differences in child development and emotional literacy. She hopes to continue her work with schools and organisations to help improve emotional development at an early stage to avoid problems in later life. She is also looking to set up Skype sessions with clients for easy access and is working on recording a 'mock up' of one of her sessions to allow people to see exactly how they work.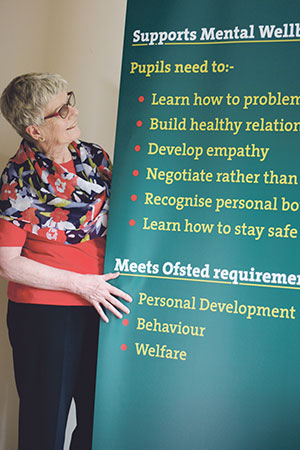 "It was never my expectation that my business would expand rapidly overnight, so for me slow but steady is excellent," Anthea continued. "The people I work with, whether children or adults, need time to make changes in their lives and providing that along with the space they need is what ensures positive outcomes. In terms of my business I always keep the tortoise and hare in mind!
"My focus in 2016 was to bring emotional literacy to the attention of schools. However, the information that has been in the public domain connected to that project has caught the attention of parents who have children who were born prematurely. I am delighted to say that that side of my business is slowly growing.
"At present I work alone and have no plans to change that situation for the foreseeable future so how do I measure success? It is seeing the client grow in confidence and take control of their own life. As I work with people I pay attention to my own growth and development as I know that each time I work with someone I too am learning. It is a two way street."
"Working in educational therapy has been a huge learning curve," she concluded. "I have worked with so many children and am pleased to say there has been a great deal of success stories. There is nothing better than to see a child using the process of emotional literacy to live a happy and healthy lifestyle. Being emotionally literate and building solid foundations for life in the early years gives children the best opportunity for good mental health.
"Being selected for The Company of the Year Award is beyond my wildest dreams. I feel very honoured that I have been 'chosen' and the award has made me stop and really think about everything I achieved last year. I feel proud. There is also a firm, solid affirmation in the award that gives me a sense that while my business isn't huge it is very real and has been seen and I would like to thank everyone involved for that."
M 07771 698075
mail@antheaharding.co.uk
www.antheaharding.co.uk