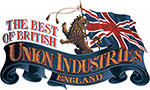 Union Industries, the Leeds-based, employee-owned manufacturer, is on track for its most successful year since it was established in 1975, with its half-year report revealing it is set to turnover in excess of £7m in the 16/17 financial year.
This smashes last year's performance which itself a record breaking year for the company.
This represents an increase of just over 30% compared to the previous year, building on its position as a British manufacturer of high quality Rapid Roll Industrial Doors, along with a focus on expanding its presence in the high-growth Industrial Curtain market.
Pre-tax profits are up by a shade over 133% compared to the same period in 2015 and it continues to experience growth in demand for its high-quality products, which are used in a number of sectors including food manufacturing, logistics, defence and pharmaceutical.
Two years ago, Union Industries made the transition into becoming an employee-owned company after its founders, Paul and Isobel Schofield, sold their majority shares to the Union Industries Employee Ownership Trust.
Under its Employee Ownership scheme, every member of staff at Union Industries was awarded an equal share of the business; new starters who join are also given shares after 12 months of employment.
The manufacturer built upon its financial success by recently securing the Innovation of the Year Award at the annual UK Employee Ownership Awards for making its fast acting freezer Eiger Door into an 'intelligent' door by using a device to reduce energy and so reduce running costs, which is very important for Union's 'blue-chip' customers. This innovative idea was drawn from Union's 'Eureka Bath', which encourages staff to submit suggestions to improve the business and products. And so the 'Intelligent Eiger Door' was launched earlier this year.
The EOA awards, which celebrate and recognise excellence in employee owned businesses across the UK, were held at the Hilton Hotel near Birmingham's NEC on 21st November, and played host to over 600 delegates.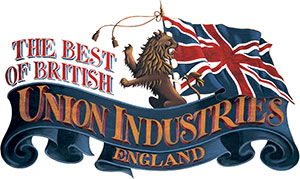 From its factory based in West Yorkshire, Union manufactures a range of industrial products, including their market-leading range of High Speed Industrial Doors that they proudly claim are the most reliable doors in the world. These fast acting doors are installed in distribution centres, warehouses, factories and storage facilities to improve logistics and help maintain environmental conditions for discerning companies across the UK and Europe.
Alan Hirst, Sales Director at Union Industries, said, "Our impressive performance in the first six months of this financial year is indicative of the effectiveness of our Employee Ownership model, which has empowered staff at every level and added to the family-like culture we've always encouraged in the business.
"Since day one the company has placed an emphasis on using high-quality components to manufacture products that are built to last and so highlight the false economy that exists with budget doors that are unreliable and incur expensive maintenance costs. As the great Sir Henry Royce once said, 'The quality is remembered long after the price is forgotten'.
"We're very proud of the progress we've made in the past 24 months since becoming an EO company and to be recognised by the Employee Ownership Association was an honour, and will certainly spur us on to our next innovation."
T +44 (0)113 244 8393
enquiries@unionindustries.co.uk
www.unionindustries.co.uk