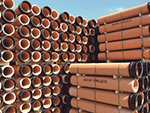 Business and Industry Today is pleased to present the specialist construction business Naylor Drainage as its highly regarded Drainage Company of the Month.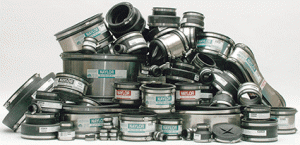 With their 125th birthday fast approaching, the long-established business has been running for over four generations ever since its initial establishment by founder George William Naylor. Decades passed and significant growth saw the company extend its reach further afield; the brand now export worldwide, selling to over 15 European countries. Their head office is situated in Cawthorne, Yorkshire, but the company itself operates at six different bases across the UK.
In Britain, Naylor Drainage is considered the leading manufacturer of building and construction products, due to its vast selection of specialised clay pipes, plastic drainage & ducting and concrete products and its penchant for delivering great quality customer service.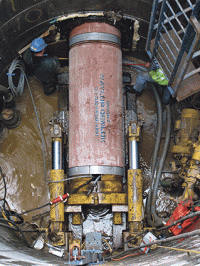 "The core business involves the manufacture of clay pipes and fittings for sewage and other specialist applications," explained Ade Dickinson, Managing Director at Naylor Drainage. "As a result, our main clients are civil engineers and construction companies, but we have recently veered into various other sectors – such as specialist plastics, industrial ceramics, concrete, gardenware and recycling – in order to increase our client base."
The pipes, tubes and fittings available at Naylor Drainage are cost-effective, durable and easy to install. Additionally, items come in a range of different sizes to ensure suitability for a whole host of applications.
"As a family business, we are very flexible," Ade explained. "We ensure to respond to our customers' requirements quickly and efficiently. We are a stand out company in the industry because we have a unique selection of products; we manufacture pipe systems such as jacking pipes and pipes with high chemical resistance."
Naylor Drainage specialises in providing specific solutions for customers who require development samples, short production runs, special sizes or fabricated assemblies. Their determination to achieve complete customer satisfaction ensures that the company consistently invest in new products and technologies which will secure their prime position as a global frontrunner in the marketplace.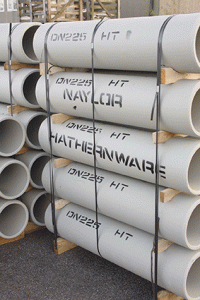 Naylor Drainage considers partnerships to be of great importance. "We have recently made two acquisitions which have helped us to increase our company portfolio," Ade said. "The first, Source Control, is a specialist plastics organisation, and this association has enabled us to expand our product range. We are also now working alongside Ragland, the recycling business that procures the raw materials utilised in our products – this allows us to take control of the supply chain."
When discussing future plans, Ade said: "We are currently in the process of acquiring two new sites – relocating our plastics business will allow for continued company growth and better facilitation of the industry demand and allow the continued growth of our Clay business."
Naylor Drainage will be attending various exhibitions this year. They are set to be making appearances at several NO DIG events (in Holland, Istanbul and Berlin) as well as Trenchless (in Dubai) and several trade fairs in Poland and the Ukraine.
T 01226 790591
info@naylor.co.uk
www.naylor.co.uk