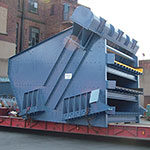 Business and Industry Today is extremely pleased to announce that Don Valley Engineering Ltd (DVE) has been awarded with our highly prestigious Engineering Company of the Year award.

Don Valley are specialists in design, build and installation of Bulk handling solutions. Based in Doncaster, UK, the company has earned a global reputation as one of the world's leading manufacturers of Heavy Duty Screening and material handling equipment. The company was first established in 1947 as a manufacturer and supplier of general fabrication work. Based in the heart of the Yorkshire Coal Field, Don Valley initially specialised in Coal and mining, but as the coal declined the need for this kind of service fell into less demand, as a result, Don Valley Engineering began to broach into new markets. In the past 12 months alone, Don Valley has enjoyed a thriving period of transformation, moving away from the coal mining industries and fossil fuel power stations to new markets and industries.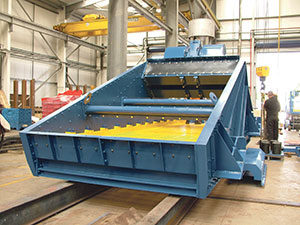 Don Valley Engineering have largely been untouched by Brexit and the economic crisis, with continued interest from their target industries and new enquiries from new market sectors. We asked Group Sales Manager, Jeff Buxton, how they felt about being named a Company of the Year, to which he replied, "We are honoured and proud to have been selected for this award and a company committed to the future development and continual improvement of the business for the future success of the business."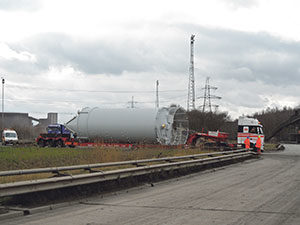 It was in 2009, that a number of commendable divisions and companies were brought together to form the current Don Valley Engineering Group of companies. These companies are Don Valley Engineering, Don Valley Construction, Don Valley Maltings and Cleeve Material Handling. These separate companies each experts in their respective fields with a broad range of clients across the UK. Together, they have a combined experience of over 65 years in the material handling industry and supplying equipment to the aggregate, quarrying, minerals, gypsum, cement, iron & steel, power, fuels, ports, and recycling industries.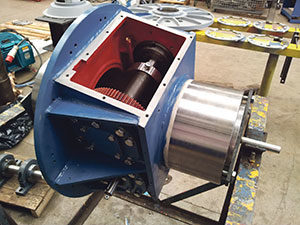 Together they manufacture quality machinery that is built bespoke to customer requirements and built to last, such as equipment supply, site construction or process design. Don Valley Engineering boast a number of experienced design with a highly skilled installation service team. Not only that, Don Valley Engineering assign a project manager to every project to ensure all clients get an excellent return of investment for equipment and service that ensures the project is completed on time, within budget, to the highest quality.

The Don Valley Construction arm provides the Mechanical installation of its own range products and also third party installation work, it has multiple experienced site managers, supervisors, operatives and administrators who are committed to working with their client and under CDM regulations 2015 ensuring the site is a safe place to work and run under correct and proper conditions, with equipment being properly and optimally used.

Don Valley Maltings is dedicated to the design of process plant and technology within the Maltings industry. It is highly regarded in the sector for being the leading provider of in-house solutions for all aspects of the malting process, offering full turnkey 'Design to Operation' packages to give clients one thorough yet consolidated and concise service.

As for the last division of Don Valley Engineering Group, whether it be a single machine or basic process plant, Cleeve Material Handling can provide clients with cost effective solutions to everything related to Bulk storage and Bulk handling of either powdered or granular materials.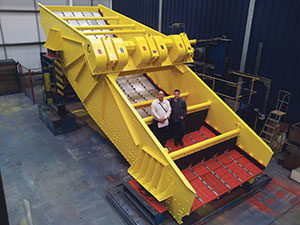 Don Valley Engineering Ltd specialise in manufacturing a range of products such as linear screens, feeders, vibrating feeders and Bulk Storage silos. There has been a significant increase in demand for linear screen technology and vibratory feeder sales. One of their best selling screens includes the Banana Linear Motion Screen which features a number of different screening angles, deck types and apertures. These multi deck screens have a thin bed depth which results in efficient sizing of materials, ensures lower water consumption, requires less energy and has a higher feed rate than screens of the same deck area.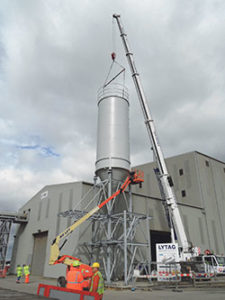 Don Valley also have a selection of feeders, such as apron, belt and vibrating feeders. Their vibrating feeders come with a whole host of benefits, including reduced stress on machinery and supporting structures, durability, minimal servicing costs, lower operational costs, simple installation, and easy access in case adjustments are required. Better yet, they are also less impactful on the environment.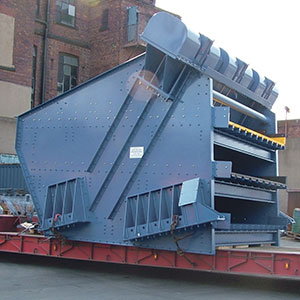 When it comes to conveyors and elevators, clients have a choice from belt conveyers, bespoke conveyers and scraper chains. Their bespoke Bulk Reception unit can be adapted to suit a broad spectrum of uses. It is comprised of a system which allows clients to receive material from trucks above ground so no costly civils involved and can be customised to meet the client's specific needs. There is also a large number of different belt widths and types, with a selection of different weather and protective covers to choose from too.
Don Valley recently took over the supply of storage silos from a leading silo manufacturer that closed its UK based arm. Now, Don Valley Engineering is able to supply both custom built and standard size bulk storage silos and more. Their standard silo design are designed with the client's specific material to be stored, as well as the volume. They can either be made out of Mild steel, stainless steel or aluminium depending on the material to be. Don Valley Engineering also offer the option for larger, site built silo's, designed and manufactured off site, delivered to site and erected on site before being lift into position onto a pre-erected structural steel work, complete with steel support structures and access platforms to meet specific customer requirements.
If you would like to get into contact with Don Valley Engineering, then don't hesitate to give there sale team a ring today. Furthermore, if you would like more information on their many products, be sure to check out their website detailed below.
T +44 (0)1302 881188
www.donvalleyeng.com/about