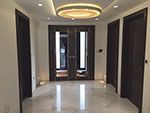 Here at Designer wooden doors, we offer a personal BESPOKE service provided by our own British Joinery team, we can turn your ideas into reality by carefully crafting doors in almost any design and size.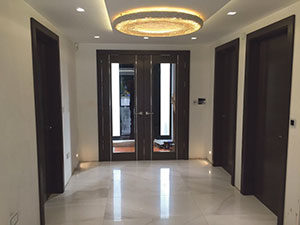 Whether you are looking for security, exterior and interior doors we can bring your ideas to life, we are fire regulated installers and not only do we make our doors to your specification we can provide a full fitting service with a range of different finishes to match your individual persona.
We also provide a high-quality Bespoke veneering service and have extensive experience in wood veneering with over 25 years expertise. Various projects are undertaken from the home to automotive and marine. Our wood veneering is the perfect answer to creating original projects.
We are a friendly reliable company offering free advice and help whenever we can.
T +44 (0)1992 535930
office@designerwoodendoors.co.uk
www.designerwoodendoors.co.uk