Business and Industry Today is extremely proud to present MOVE Guides as its selected Talent Mobility Company of the Month.
MOVE Guides is the cloud platform for talent mobility. Partnering with clients, the company helps to manage and move global talent whether it be new hires, employee relocations, fixed-term assignments or extended business travellers. They work with the HR, finance and legal departments of a company to make this process easy and efficient.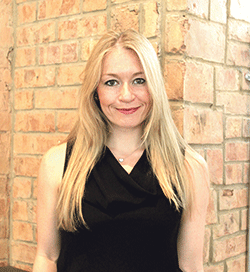 The company was set up in 2011 when founder Brynne Herbert (pictured right) had found it particularly difficult whilst travelling for work across the US, Hong Kong, Singapore and India, before moving to the UK for an MBA at London Business School. Each time she moved it was cumbersome and frustrating. She asked her husband why it is so easy to plan a holiday to just about anywhere in the world and so hard to plan a re-location. He said she should change it. So she did.
Since then, MOVE Guides has grown significantly and now has offices in London, UK, San Francisco, New York and Hong Kong, managing moves to over 200 cities around the world.
When discussing MOVE Guides mission, Brynne commented, "We believe that finding and deploying talent on a global scale is critical to the success of 21st century organisations, and we enable that by making it easy for companies to move their employees. Our Talent Mobility Cloud supports all aspects of mobility – including the employee move, integrated payments and vendors, and automated workflows and reporting.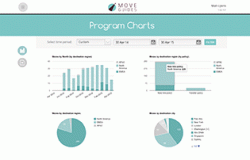 "Using our platform and services, companies meet their business objectives by increasing HR efficiency, ensuring financial controls and compliance, and improving employee satisfaction and productivity. Our services team augments the platform with employee relocation support, global vendor and finance management in line with your program needs.
"We have two segments of customers – large multinational firms and growth companies. Generally, our target companies operate in multiple cities and countries, and move talent regularly for recruiting, projects, permanent moves, and assignments. Our growing customer base includes Societe Generale, SurveyMonkey, lululemon athletica and many more. After partnering with several market leaders across the world, we have provided many core benefits."
The MOVE Guides Talent Mobility Cloud brings together all the fragmented pieces of talent mobility management in a single technology platform. It combines HR, employees, vendors and finance onto a configurable cloud-based hub, fostering communication, collaboration and information exchange in a single platform, like never before. This provides 33% more efficiency for HR, driven by business process automation and centralized data. It is easy to use by anyone in the company, integrates with core IT systems and is accessible from any device.
The system benefits both companies and employees. Businesses have access to real-time information on their global talent (policies, reports, spend, benchmarking, tracking) and integrations with other HR systems. This provides 100% transparency on total spend to enable data-driven business decisions, and increase compliance for tax and payroll purposes.
Experience and productivity for employees is also massively improved. The Employees are guided through every step of their move, and have access to city and relocation information 24/7 by any device. With improved employee satisfaction and productivity, driven by intuitive technology and convenience, there is 99% satisfaction achieved for MOVE Guides customers.
Brynne explained, "The talent mobility industry is ripe for change. Companies spend $150bn annually moving their talent around the world. 89% of companies will increase the number of internationally mobile workers in the next 2 years, but just 8% of companies believe their global mobility program is world-class (PwC)."
When discussing the company's plans for the future, Brynne concluded, "It has been a tremendous year of growth for MOVE Guides. In October 2014, we raised $8.2 million in Series A funding led by New Enterprise Associates (NEA). Existing investor Notion Capital also participated in the round. We have grown from a team of 15 to over 60, expanded offices into Hong Kong and San Francisco, operate in more than 200 cities and were just listed as number 15 of UK's top 100 most innovative new businesses. In the next 12 months, we are focused on growing our international team, continuing to grow & foster our partnerships with global companies and executing our 2015 product roadmap."
T 0203 540 7545
info@moveguides.com
www.moveguides.com