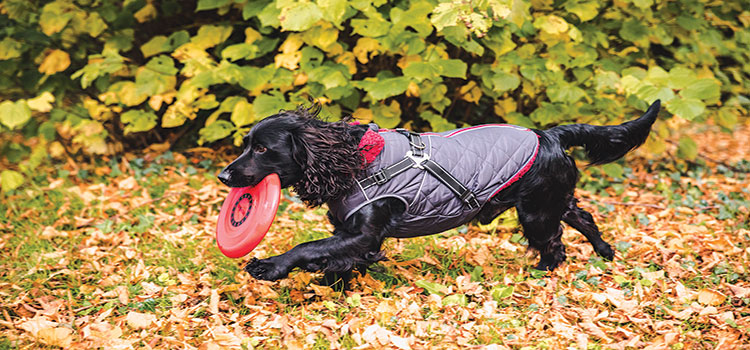 Business and Industry Today is proud to announce that Trespaws has been chosen to receive our Pet Products Company of the Year award, for its continued development of innovative technical performance outerwear and accessories for dogs.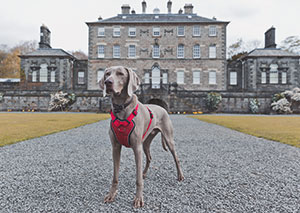 After launching its first online range in 2017, Trespaws has gone from being a sub-brand of its parent company, the leading outerwear brand Trespass, to a business in its own right, and has seen exponential growth over the last year.
"Before Trespaws began, my dad suggested I go into the family company, Trespass, for some work experience," explained Marihah Khushi, Managing Director. "I thought it would just be for a couple of months at first, but I fitted in really well and I really enjoyed what I was doing – I'm a huge lover of the outdoors. One day I was sat in a retail meeting and suggested we create a dog range, given that most of our customers are dog walkers, but the idea wasn't really picked up at this point.
"My dad then placed me in every part of the company, so I could learn how each department worked and build up my experience. I got a bit braver and mentioned my idea for a dog range again, and it got accepted. I then worked with a designer to create a small selection of dog coats, a collar and a retractable lead. I was very nervous before the launch as I had promoted the idea so much to the company, but it sold out that season!
"In the last 12 months we've tripled our range size. Our sales have increased and a lot of the styles we've developed have been very successful. We attended our first trade show exhibition, PATS, in Telford earlier this year and since then, we've had 50 new trade accounts opened, customers who have also come back for numerous reorders. So we're not just finding new customers, but retaining them too, which just shows us how popular our products are getting; it's very exciting!"
Thanks to Trespaws, there is now no quest too big for your pup. The company's innovative ranges of dog coats and accessories mean that dog owners can protect their pooch, no matter what the adventure.
"Because we're coming at the market from an outdoor equipment background, our products are the real deal – they're of the same high quality you find in the human clothing, with high performance waterproof coats and fleeces. It means you can go camping, skiing, hiking, anything you want to do outdoors, your dog can go with you."
Underpinning the entirety of Trespaws' offering is not only the high technical performance of its products, but also an unquestionable passion for animals and knowledgeable veterinary experience.
"I come from a veterinary background and have always had a love for animals," Marihah explained. "Unfortunately, I suffered with allergies so I had to leave my Vet Nursing course, but my passion for animals has remained. When researching new products, we speak to vets for ideas and advice. For example, we developed coats with softer materials to ensure dogs didn't suffer from any rubbing from the fabric, making the coats comfy as well as functional."
To add to its already innovative product range, Trespaws will soon be releasing the first ever eco-friendly dog coat, made from 99.9% recycled materials, to help in the drive towards a sustainable future. "This will be called the Lloyd Coat, and ties in well with items in our human range. It is proof that things can be eco-friendly and functional, and we will be developing more products made from recycled products in the future.
"We also work in partnership with the Scottish SPCA, an animal rescue charity. Over the past couple of years we have worked together to promote the end of puppy farms in the UK, donated all our sample products to their dogs and our staff have volunteered at their shelters. We are looking forward to continuing our partnership with them and have some exciting joint ventures coming up."
One of Trespaws' most popular products is its Dogby coat, an adaptation of the Digby coat found in the human Trespass range. This is a down coat for dogs, and features a high neck and dual front fastenings to offer a lightweight 'hug-in-a-coat'. As proof of the coat's exceptional quality, it recently made it to the final of the 2019 PetQuip awards in the New Products category.
In the future, Trespaws will be working on further international expansion, having just secured its first American agent, and is planning to exhibit in shows in Canada and the USA next year.
"We've also been working a lot on our e-commerce, learning SEO and how to optimise our website to take us further up the results list when people search for pet products. This has increased our web sales dramatically.
"I'm really proud of my team. Trespaws wouldn't exist without them; we all learn from each other and we're always improving, so this Company of the Year award is justification for their hard work over the last few years."
Without a doubt, Trespaws has achieved admirable successes since its launch two years ago, and looks set to expand at a rapid pace over the next few years, as its products continue to set technical performance standards across the industry.
If you would like to find out more information, head to the website or get in touch using the contact details below.
Contact
T 0141 568 8000
www.trespass.com/trespaws