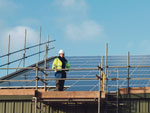 Bristol based solar specialist, Your Power, has completed the installation of a solar PV system for Wessex Water. A major water treatment works at Sutton Bingham, used to provide drinking water to people in the Yeovil area, is now partially powered by sunlight. Clean-drinking, green-thinking.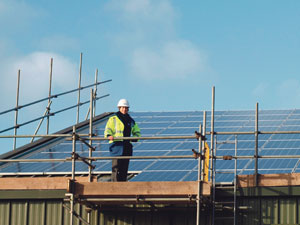 Sutton Bingham is a fully operational supply site that runs 24/7/365, with high demands for consistent electricity supply. As part of their ongoing commitment to carbon reduction, Wessex Water commissioned Your Power to transform the way their new treatment building harnessed energy.
"Sutton Bingham is an ideal site for installing solar PV panels," explains Julia Clarke, energy generation analyst at Wessex Water, "The roof is south facing with no obstructions, allowing us to generate the maximum level of electricity without having an impact on the local surroundings."
Your Power completed the entire mechanical installation within four days, with less than seven days disruption to Wessex Water's operations – minimal for a project of this magnitude.
"We're delighted with the efficiency of this install," reveals Nick Spicer, Operations Director at Your Power. "We conducted a number of site scoping studies before we began the practical install, making sure we thoroughly understood the dynamics of Sutton Bingham so that Wessex Water's regular operations were impacted as little as possible."
Sutton Bingham is their first site to embrace solar. Utilities suppliers have heavy power consumption – turning to solar means they can source a reliable, consistent energy supply that reduces both their energy spend and their carbon footprint.
T +44 (0)1225 667151
www.yourpoweruk.com