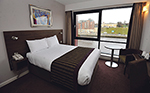 Jurys Inn hotels are located in cities throughout the UK, Ireland and the Czech Republic, offering great value and friendly service – every time!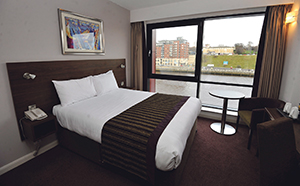 Ideally located for sightseeing, shopping and business, all our hotels have spacious comfortable bedrooms to relax in. A warm welcome, great service and facilities plus a whole lot of extras are always guaranteed for guests. In fact they're just the starting point for a relaxing, memorable stay, whether it's business or leisure.
A good night's sleep for guests is always important, so we work hard to make sure that our bedrooms are your ideal comfort zone. Plenty of brightly lit work space for the business guest, lots of room, superb value for money and a cosy list of little extras make Jurys Inn the insider's choice for city centre accommodation that's a bit special.
If you decided to choose Jurys Inn for your meeting or event, you're assured of an exceptionally efficient, friendly and value-focused service. Whether it involves five or 400 people on your part, the smooth efficiency of our highly trained, dedicated Meetings teams means consistency, reliability and completely stress-free organisation for your seminar, conference, training day, workshop or other event.
Central Reservation 0870 4100 800
Corporate Sales +44 (0)1923 422777
www.jurysinns.com