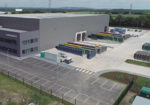 Spanish plastic bin manufacturer, Contenur has completed and opened its UK plant to consolidate and expand its market position in the UK.

Present in the market place for over 20 years, Contenur UK has traditionally imported products from its Madrid facility. Now they are able to produce all bin sizes in their state of the art manufacturing plant in Knowsley, Merseyside. They can now provide a wider choice and product flexibility to one of their most significant global markets and offer larger volumes to support the private and local authority wheeled bin markets.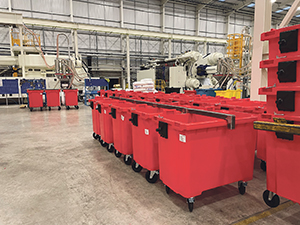 Neil Kavanagh, UK Commercial Director summarised the importance of the new UK factory, "Local production will allow us to be more responsive to the needs of our private waste management and healthcare customers as well as provide much needed choice and flexibility to the high volume, Local Authority market. The new plant allows us to extend our product range, increase annual production capacity and provide pricing to meet the needs of a high-volume UK market segment. We aim to compliment competitive pricing with additional services such as a nationwide, closed loop recycling program that can reduce container costs and re-use all of your redundant bins to use the material to create new containers. This will be a first for the UK market on a national level and will demonstrate our commitment to helping the UK container market reduce its CO2 footprint and increase recycling rates."
If you would like to know more details about our compliance, sustainability, quality or product range, please do get in touch.
T +44 (0)1282 604400
enquiries@contenur.com
www.contenur.co.uk