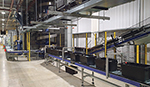 Orion MIS is an independent expert in automation, engineering and integration. With over 20 years of experience, we pride ourselves on being customer focused and finding the right hardware and software to enhance operational capacity and increase ROI.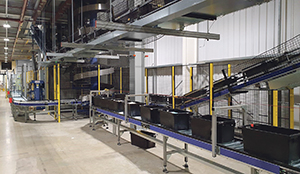 We achieve this by designing bespoke solutions and incorporating our modular designs so improvements can always be made when needed. We always look to deliver an unrivalled customer experience by listening to what our customers want but also explaining what is needed within the solution to make it successful.
We take a holistic approach when it comes to automation, meaning we support you and your team throughout the whole experience – from initial concept to implementation and after care support.
We offer three main services, Management, Integration and Support; each of these is essential in creating a long-term solution for our customers. We have worked with customers in a range of industries to supply them with an effective and efficient system.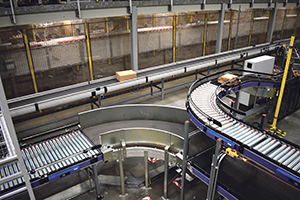 We know the importance of effective management regardless of size or complexity; that's why we offer entire project management, or partial management in our principle designer/contractor services. At Orion, we want to make the process as easy as possible for the customer; we know some businesses may not be as equipped in managing a project and others may want to manage partially or fully.
Along with this are our integration services. From full design and implementation to installation of equipment, we have a vast range of experience in delivering the best service. Being truly independent means we have access to the entire market. This means we take the time to find the best equipment with the best lead times without overspending. Customer experience is our top priority which is why we take the time to come to site to evaluate and assess what we can do before discussing systems with you.
Finally are our support services. We know the importance of having a system that runs on high capacity and that is as efficient as possible. That's why we offer services like preventative maintenance, early life support, resident maintenance and the 24/7 hotline.
We also feel that a service like support shouldn't end when the project is handed back; that's why we developed 'lifecycle support' which can continue to support customers well after handover should any issues arise.
T 0333 335 5269
info@orionmis.co.uk
www.orionmis.co.uk