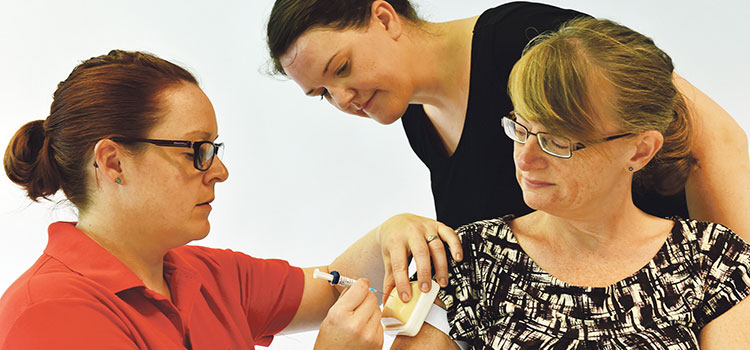 ECG has been deservedly selected as our highly regarded Training Provider of the Month; we are pleased to announce here at Business and Industry Today.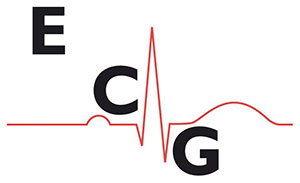 We are subsequently delighted to present our readers with a dedicated company profile highlighting ECG's most significant activities and forthcoming movements.
The organisation's roots date back to 2002 with founder, Jane Lambott, a qualified nurse who took the informed decision to set up her own business aimed at improving the quality of resuscitation training provided within primary care. Having previously worked as a Senior NHS Resuscitation Officer at Milton Keynes General Hospital, Jane was well positioned to develop an impressively comprehensive suite of finely tuned healthcare training programmes.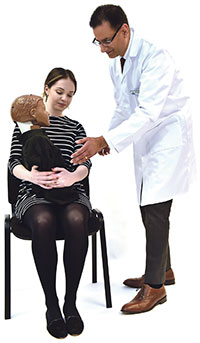 Suitable for nurses, doctors, dentists, pharmacists, allied healthcare professionals and their teams, the courses embrace different educational approaches (face-to-face training and multiplatform online training included) to provide a sense of confidence and self-assurance for those working within this all-important industry.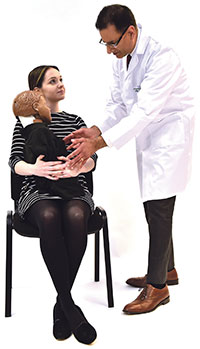 The first aid training provider is pleased to provide support to anyone operating within the business community as well as the healthcare sector and is renowned for assisting private organisations, universities (specifically student healthcare professionals) and those involved in primary care, CCGs and the medicinal sector. As a result ECG has offered guidance to large commercial pharmaceuticals and smaller independent pharmacies (in regards to vaccine training, one of its market-leading specialties), many GP and dental practices and, inevitably, to NHS centres in community health services.
"We design and deliver healthcare training that covers all of the mandatory essentials; requirements such as CPR, defibrillation, first aid, moving and handling to name just a few examples," Jane explained. "We are essentially a one stop shop and clients like the fact that we can offer a blend of training subjects to meet their needs. We can tailor make a training package to suit their requirements for several modules. We also offer flexible training which could include evening or weekends, as we appreciate time out of your business or clinic adds costs to your training commitment during the week for many people."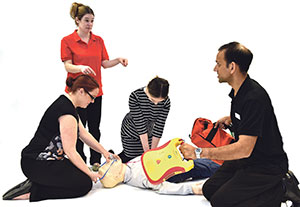 The manageable training plans are designed and delivered by fully qualified trainers with decorated backgrounds in their chosen area of study (the majority still work clinically). Feedback from customers has found that their experience was enhanced with the employment of instructors who 'actually do the job'. Delegates had a heightened sense of enjoyment and trusted in the guidance of seasoned trainers who, with many relevant anecdotes to share, could offer trainees a more credible and interesting educational pathway.
Clinical skills training (such as vaccine training) can be delivered on-site for customer convenience, and open courses are conducted nationwide in this area (as well as for resuscitation skills, which are ran in Milton Keynes). Practical training for flu and travel vaccinations is a key focus for the organisation, which is keen to see more pharmacies utilise ECG for first aid training, and CPR and defibrillation (AED) can be provided to healthcare organisations and to any businesses looking to have an AED on-site. The internet has become a particularly valuable resource for delegates who have acknowledged the accessibility and flexibility of online training schemes, which have become more popular over the years (programmes cover vaccine refresher training, anaphylaxis, chaperoning, fire safety and other such matters).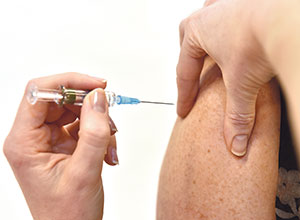 When asked to discuss the company's recent changes and plans for the future, Jane was optimistic about ECG's performance and chances of ongoing success. "In the past 18 months we have undergone significant growth," she told us. "We now have doubled our office space and number of employees and in April we have someone joining us as Business Manager, which will enable us to further support business progression. We are developing our services that we offer to pharmacists to help them more with travel health clinics as this is a growing market, and we are keen to expand geographically in order to be able to offer more CPR & AED training nationwide to GP surgeries and NHS Trusts.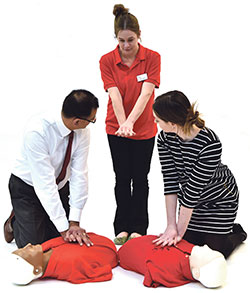 "In terms of trade show attendance last year was the first for us. We appeared at the Pharmacy Show and were most pleased to receive an amazing response whilst there – the exhibition allowed us to meet some valuable contacts, reach out to lots of existing customers and network with lots of pharmacists about their training needs. In truth we were amazed at quite how many 'clinical' questions they asked us on the stand, which was good as we had nurses and paramedics there to answer them. As a company we are proud to do a significant amount of charity work, and this year our charity of the year is the UK Sepsis Trust, so we are currently busy planning lots of events."
The specialist training provider operates from its headquarters in Cosgrove – located between Milton Keynes and Northampton – but its services can be supplied throughout the whole of the UK with its network of trainers (which comprises 80 professionals working nationwide). The leadership team consists of 10 employees actively striving to coordinate all of the training programmes whilst supporting their pool of trainers and clients in equal measure for the purpose of consistency and professionalism.
ECG's Managing Director has impressively been a finalist in the Milton Keynes Women Leaders Awards and the workforce is excited about being chosen as a finalist in the Milton Keynes Business Achievement Awards. Having been selected for their business growth and values, this is a great achievement for the group, who are eagerly anticipating the declaration of the winners (to be announced on Thursday 9th March).
If you would like to find out more about the wide range of courses available then please contact ECG at your earliest convenience. The ISO 9001 (Quality Standard) and ISO 14001 (Environmental Standard) accredited company houses a knowledgeable administration team that is more than happy to talk through your learning needs in a way that will encourage you to formulate a cost-effective and career-enhancing training plan.
T 0845 423 8993
enquiries@ecgtraining.co.uk
www.ecgtraining.co.uk