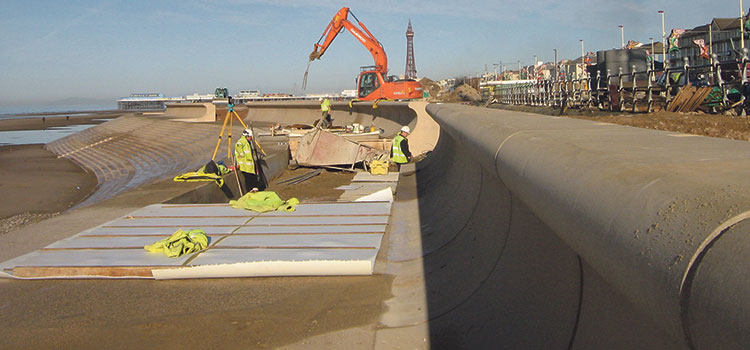 Business and Industry Today is incredibly proud to present Low and Bonar as its Performance Material Provider of the Month whilst telling its readership base more about the works of this exceptional company (focusing specifically on its premium product brand Adfil).
Low and Bonar is a London-headquartered company that is globally renowned for its competency in providing high performance materials for the building & industrial, civil engineering, coated technical textiles, interiors and transportation sectors. Manufacturing plants and sales offices are based in Europe, North America, the Middle East, India and China.
Its activities revolve around the development and supply of fibres, industrial/coated fabrics, composite materials and yarns using state-of-the-art technologies. With its suite of products, all engineered for each specific end-use, Low and Bonar assists businesses across the world to save water, generate cleaner air, encourage higher crop production and contribute to more comfortable working and leisure spaces.
The roots of the premium product brand Adfil date back to the early 90s targeting those working within the construction market with synthetic fibre reinforcements. The comprehensive Adfil product portfolio includes standard and custom-made fibres that are readily available in measured quantities.
"We develop, manufacture and sell construction fibres to improve the durability of concrete," summarised Manager of Technical Sales, Mark Mitchell, who is based at the company's UK office in Hull. "Specifically focusing on additives for concrete, our customers tend to be ready mixed concrete producers, engineers and contractors."
Delivered in paper degradable bags, plastic bags, jumbo sacks or bulk boxes, the micro and macro synthetic fibre types are all developed in accordance with EN 14889 – 2:2006 (the EC Certificate of Conformity). The flexibility of this industry quality compliant range has attracted customers seeking solutions for various applications; the materials are frequently utilised for concrete floors, pattern imprinted concrete, precast concrete products and tunnelling (for example).
This popularity is largely because the advantages of using macro and micro fibres over traditional steel mesh reinforcement have become increasingly apparent over the years. The fibre alternatives help to improve impact, abrasion & shatter resistance whilst ensuring plastic shrinkage & settlement crack reductions. They also provide post-crack ductility, moderate waste and offer significant economic, social and environmental benefits.
The synthetic blends are also easier to handle than their conventional equivalents and offer asset longevity as well as, crucially, improved safety at the construction site. Building projects can be completed in a speedier manner and all works conducted help to reduce the site's carbon footprint.
Low and Bonar is committed to innovating and invests heavily in R&D in order to improve upon its offering. Internal and external tests at independent laboratory facilities ensure consistency and the company philosophy is centred on performance and the creation of customer value.
"We are a progressive company that has been in the trade for over 100 years," Mark concluded. "We manufacture products for construction fibres mainly in Belgium and have a sales team operating in the UK as well as a distribution network delivering solutions to customers in over 90 countries worldwide."
To find out more about these materials please refer to the contact details provided. By reaching out to the Adfil team to source a tailor-made solution you can become a valued Low and Bonar partner whilst discussing concrete mix designs, engineered proposals and unique packaging configurations.
T 01482 863777
www.adfil.co.uk
www.lowandbonar.com