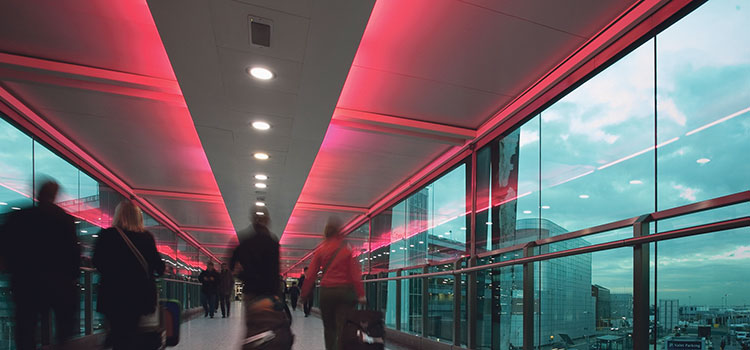 Business and Industry Today is extremely pleased to present QE Global as its selected LED Lighting Specialist of Year due to their dedication to provide exceptional quality, highly efficient LED technology to customers around the globe.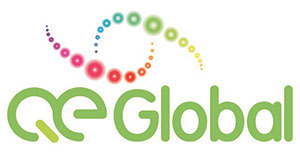 Since the company's establishment over 13 years ago, they have experienced substantial growth and undergone many changes in order to now hold the well-deserved title of the leading UK designer, developer and manufacturer of LED lighting technology. Their energy efficient solutions satisfy customers in a whole host of industries including education, food retail, healthcare, hospitality, outdoor, public space, retail and warehouse and office environments.
Being part of a challenging and ever changing industry, means QE Global has had to stay ahead of the game in terms of technology advancements and safety legislation. The past year in particular has proved demanding but very successful for the company as they have experienced tremendous growth and improved products significantly.
"We are always evolving and making product changes in terms of improving the reliability and longevity of our products," commented Managing Director Carl Haffner. "We started the business with the aim to design and manufacture LED lighting products that do the job they are meant to whilst lasting in terms of both light and colour. This excellent output comes courtesy of our proprietary built-in technology which ensures that the products maintain function for a long time.
"In general all LED lights have great energy saving benefits and can cut maintenance costs, but our lighting solutions stand out purely for their high quality design and manufacture (along with the incorporated hydraulics which ensure that they look and feel consistent)."
The UK company has achieved global recognition for its vast array of lighting products suitable for a variety of customers. The impressive portfolio includes batten lights, dimmable drivers, emergency ancillaries, flood lights, panel lights, round down lights, spot lights, square down lights, street lights, tube lights and under-shelf lights for various applications.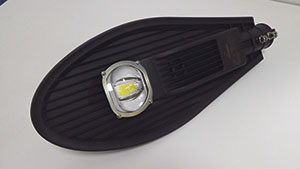 Available in ambient shelving, ceiling, freezer, fridge, fridge canopy, fridge shelving, pole, track, vertical and wall mounting types, the uniquely designed components combine energy efficiency with aesthetic elegance to provide some of the most competitively priced, eco-friendly LED lighting solutions on the market.
Just one of the advancements made by QE Global this year is the launch of the new QESTR Petal Street Head for street lighting. Recently endorsed by a well-respected and independent UK lighting test laboratory, and available in 30w, 40w, 60w, 90w, 120w, 150w and 180w models, the QESTR Petal Street Head offers the best product mix for today's LED street lighting requirements.
Manufactured from the ground up with a modern sleek design, the QESTR Petal Street Head is an innovative update from current Street Head range and not only does well in the looks and ease of installation departments, it leads the way when it comes to ranking on all-important performance, reliability and efficiency measures.
A major achievement for QE Global was receiving an invite to feature in the Parliamentary Review – the annual document which presents leading organisations and executives sharing personal insight and discussing good practice alongside Cabinet and senior ministers. The company was highlighted in the manufacturing addition which draws attention to the richest of British Manufacturing.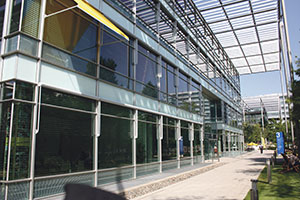 "This was a major achievement for our company and we are truly honoured to have been asked to take part," explained Carl. "To our delight we were also invited to dinner at the Houses of Parliament which was a great experience! It is always an honour to be recognised for our hard work and it is truly a testament to our dedicated staff and inspires us to continue our outstanding work."
QE Global aims for industry excellence through originality and environmentalism, constantly developing its product portfolio to satisfy the high demands of a challenging industry. Exploring different technologies and designs under the strict control of stringent quality standard checks ensures that the business remains at the forefront of its niche, ensuring customers remain satisfied with long-lasting and purposeful products.
"QE Global stands for Questioning Everything," Carl concluded, "and that is the foundation of our business model and the secret of our success. We strive to constantly innovate through improving products and developing cutting edge designs and delivering quality enhancements. By the end of the year our aim to achieve 30% growth as well as taking on more staff including an office administrator and 2 new sales persons to further enhance our business.
"We are also looking to expand across the world, venturing more into Europe and have recently made big steps in the US, opening a fourth office and gaining renowned clients.
"All QE Global products are fully designed in the UK and we take pride in each and every item, making sure they are the same or better year on year. We create, build and supply unique products with your specific needs in mind and strive to offer competitive energy efficient LED lighting products, from spot light to street light, that add value to your organisation. We also pride ourselves on our global reputation for innovation and for producing the highest quality products combined with providing excellent service for you and your customers."
T +44 (0)203 1740 316
www.qeglobal.com