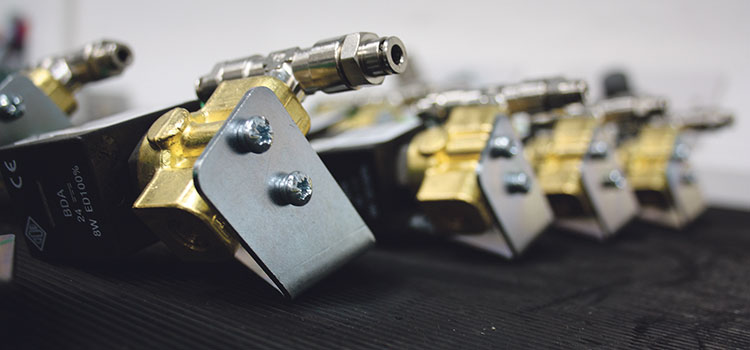 Our sister publication Industrial Process News is incredibly proud to announce that Avalco has been selected as the Solenoid Valve Specialists of the Year, for their outstanding commitment to supplying a comprehensive range of solenoid valves to all types of industry while maintaining excellent customer service.
Established in 1996, they have over 20 years of experience in distributing their extensive stock to manufacturers across the country. They place a heavy emphasis on meeting their customers' exact requirements, offering friendly and efficient service, high levels of customer care, and complete technical support.
Based in Nuneaton, they boast the ability to provide next day delivery, and strive to offer this service wherever possible. Their products are for use in chemical, steam, air, water and vending applications, and include general purpose, techno-polymer, pinch, explosion proof, and high pressure solenoid valves, to name a few. Furthermore, Avalco is fully registered to ISO9001.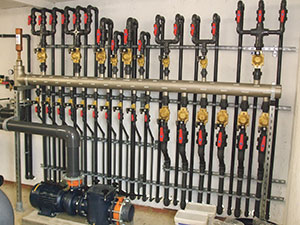 Their broad selection of solenoid valves are all manufactured in Italy by their longstanding associate ODE srl. As one of the largest manufacturers of solenoid valves in Europe, ODE srl designs and produces complete lines of the devices for machine and plant manufacturers. They also offer customised solutions, designing the valves according to their fundamental principles of high quality, adaptability, product reliability, and excellent after sales service.
With over 50 years of experience, they are constantly working towards the development of new cutting edge designs for numerous sectors, and have a distribution network that covers all the major countries. Every company in their network has been hand selected for possessing the same level of product knowledge as ODE itself, and so Avalco are true experts in the supply of these world class solenoid valves.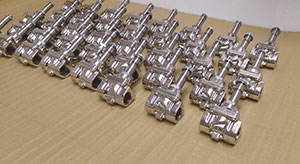 Having recently made an investment in a new plant and equipment to meet the growing demand, ODE's solenoid valves are renowned for their reliability with every product being 100% tested. With 50 years' experience, ODE are constantly striving to develop new products in order to satisfy most industrial sectors, including vending, car wash, automation, medical, food and beverages, water management, and chemical. ODE srl is also ISO9001:2008, ISO14001 and 18001:2007 certified.
We had the opportunity to talk to Brian Ross, the Managing Director, about Avalco's successes over the past year, "The past 12 months have gone extremely well for us. ODE srl have increased their production, updated their product range and hired new staff. All of these developments feed back into our company and mean we can offer more for our customers. We also had a big international meeting in Italy with all the global distributors of ODE. They revealed their range of new products, and we're pleased to say we can now offer stainless steel filter regulators, which is a very niche market. Last year, our sales were bang on target. In this industry, if you get within 5% of your target, it's good, and we got it bang on."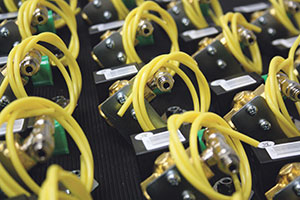 Indeed, Avalco's sales achievements are a testament to their dedication to maintaining their outstanding services: "It's very uncertain times at the moment with Brexit, but we've done everything we can to ensure we still offer the same level of service. We've increased our stock order to ordering six months in advance in order to continue to guarantee our 24 hour delivery service. Furthermore, last year we moved to new premises so we could expand our portfolio and offer a wider product range for our customers. The new location also has scope for further expansion, which means we can future-proof the company to cope with the ever-expanding demand for our products. We're in a group with three other companies, Camozzi (automation specialists), Bonomi (valve supplier), and ATAM (electronic component supplier). Together we form The Fluid Power Centre (TFPC) group, and we all work together to help each other out."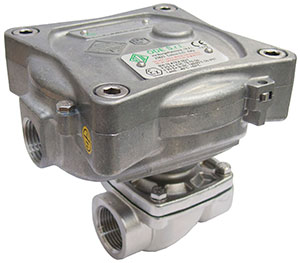 Recently, ODE developed their range of servo-assisted solenoid valves, now supplying 2½" and 3" valves for use up to 5 bar and 15 bar with high pressure versions. Servo-assisted valves provide lower cost and power consumption compared with direct acting valves, while offering the same levels of performance in flow rate and operating pressure.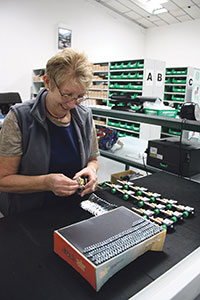 However, because they need a minimum pressure in order to open the diaphragm, they are not appropriate for zero pressure applications.
One particular product to mention is ODE srl's revolutionary wireless system of valve control, the +SMART device. It has a PLC and Wi-Fi system integrated into it, and acts as a control system for small machines or complex sub-systems. It is designed to facilitate cabling and operation in every kind of application with all ranges of solenoid valves, and is suitable for integration into Ethernet and fieldbus environments. The user can enjoy straightforward configuration of their entire system using CODESYS, and they can program applications to suit their exact needs. The embedded controller combines economy with flexibility and outstanding performance, and the device can take over control of an entire system or serve as a lower-level controller.
If their last 12 months are anything to go by, Avalco are going from strength to strength, cementing their status as one of the UK's leading suppliers of high quality solenoid valves and proving they are true specialists in their field. If you would like to find out more information about their full product range and services, head to their website or use the contact details below.
T 02476 350958
sales@avalco.co.uk
www.avalco.co.uk