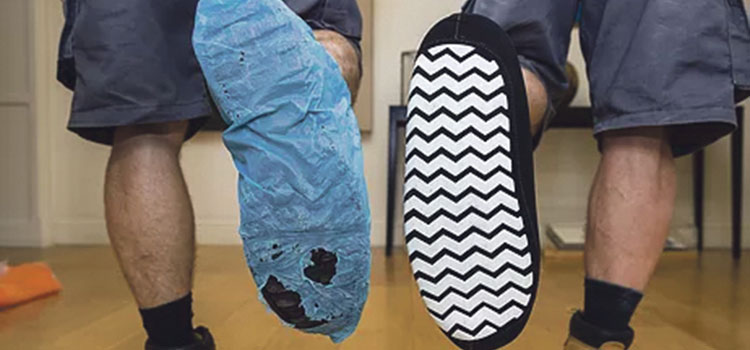 CleanBook UK Ltd has been chosen by Industrial Process News as one of the top 10 exhibitors to have attended the Health and Safety Event.
During the show the company wowed audiences with its new and impressive CleanBoot which is now available in the UK. Developed as an alternative to paper overshoes which tear apart and only last for one wear, this exciting product allows tradesmen to cover their shoes or boots & prevent dirt entering customers' properties.
Durable, lightweight and machine washable, the CleanBoot is made from 100% recyclable neoprene with a patented grip sole that gives extra grip for safety and traction on most work surfaces. It is durable, washable, and reusable and can even last up to 6 months.
The CleanBoot demonstrates the care and respect you have for your customers property, therefore generating customer satisfaction and as well as referrals for repeat business. It complies to OSHA (Occupational Safety and Health Administration) and saves time on the job and clean-up costs.
Simply place over the top of shoes or boots when entering customers' homes and let The Original CleanBoot "keep the outside out and the inside clean".
For more information, contact CleanBoot on 0845 474 7770, email: info@thecleanbootuk.com or visit the website at: www.thecleanbootuk.com