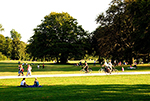 Place Informatics, the leading provider of footfall and location visitor behaviour data monitoring in the UK, believes that understanding how green spaces such as country and urban parks, public gardens, nature reserves, forests and footpaths are used by visitors can really assist local councils and help retailers and businesses to manage those areas.
These important attractions are often at the heart of communities and if managed well can generate visitor growth and boost local economies.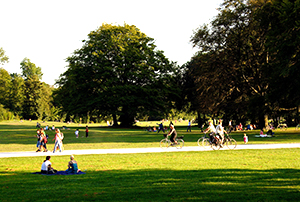 Location data insights show how visitors use green spaces and helps councils manage facilities, measure event performance, quantify park usage, target tree maintenance and determine parking requirements and pricing. Businesses located within country and urban parks can identify peak times of day or the best location within the green space to operate.
This data can also show where visitors have travelled from – the catchment area of local visitors and tourists from further afield and shows how the different types of visitors interact with the amenities within the green space, for example giving an indication of how many park visitors who are attracted to the green space, also tend to visit the town centre businesses in close proximity.
Place Informatics helps organisations understand where their visitors come from, where they visit whilst in the area and how they interact and behave in any location. By using mobile GPS data, Place Informatics is able to provide actionable insights which help support and enable decision making – to assist in health and safety, conservation, events, marketing and return on investment for economic regeneration projects.
This data can also assist country park and urban park managers, hospitality, travel organisations, tourism, councils and many other businesses and services understand how visitors are behaving, where they are attracting visitors from and most importantly what services they are utilising on their visit, including to areas of green space.
Clive Hall, CEO of Place Informatics, commented, "Green spaces are important visitor attractions for many local communities and our insights have already helped many councils understand how they are being used and adapt their offering accordingly.
"We offer local councils and businesses detailed insights to show how visitors are behaving on a daily basis and also for regular or special events. We can also provide details of the postcode area that visitors have travelled from, giving valuable information needed to make informed choices and maximise the return from these."
For more information on location visitor data and insights, please visit: www.placeinformatics.com