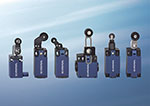 Schmersal showcases new generation of position switches at Motek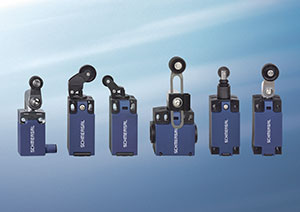 At this year's Motek in Stuttgart, the Schmersal Group is showing how even traditional standard components can be improved further. The new generation of PS series position switches give users increased flexibility, simpler handling and reduced storage costs.
The PS product range is designed on a modular principle. Users can order them as complete switches with actuating elements, or just the basic switch with no actuator. Based on the modular principle, the basic switch can be combined with the necessary actuation element for the application, with a selection of various different versions available. All elements can be combined and are interchangeable, so they can be used anywhere. The modular design reduces the number of variants in the product range, which, in turn, reduces storage costs.
The position switches, which are used across different sectors and in all industrial environments, are for the position detection and monitoring of moving parts on machinery and plants as well as for lateral or pivotable safety equipment. They have non-positive break contacts and can therefore be used in safety-related applications, eg. querying the position of safety doors at up to Performance Level (PL) d.
The position switches are characterised by their compact design, meaning they can also be installed in confined spaces. With degree of protection IP66 to IP67, they are also suitable for use in inclement environmental conditions.
Visit Schmersal from October 8-11, 2018 at 'Motek' in Stuttgart, Hall 7, Stand 7103.