CitySprint Healthcare combines cutting edge technology with a robust understanding of patient and pharmacy requirements.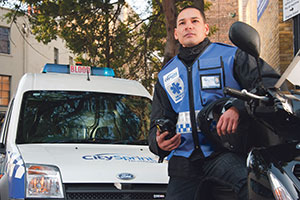 The needs of our healthcare customers are paramount to us and the 2015 Pharmacy Show was the perfect opportunity to confirm that our delivery services are in line with the ever changing pharmacy industry.
We conducted a delivery survey which showed 75% of pharmacies currently deliver medication to patients. In addition 50% of pharmacies would be interested in offering customers a one hour delivery window, which has just been launched as part of the CitySprint Healthcare portfolio.
We also confirmed that cost per drop and the capability of being able to 'track and trace' medical deliveries are still the two most important factors pharmacists consider when selecting a healthcare delivery method.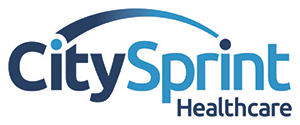 The flexible service offered by CitySprint Healthcare couriers allows us to effectively manage cost per drop, whilst our substantial technology investments and exclusive in-house tracking software provide visibility of the items we deliver at every stage of the process.
CitySprint Healthcare has 40 service centres across the UK and GDP trained couriers delivering fridge lines and controlled drugs.
Our years of experience, local presence and national reach make us the perfect delivery partner for all of your medication to home delivery requirements.
T 0845 020 3000
pharmacy@citysprint.co.uk
www.citysprinthealthcare.co.uk