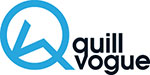 Over the past few years Quill Vogue has become synonymous with 3D printing post processing.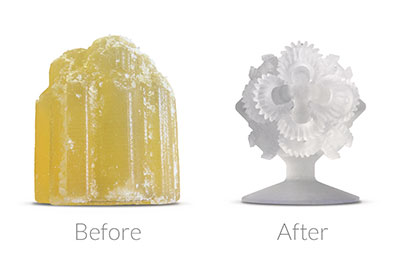 Indeed, the company now supplies systems across the globe to some of the worlds largest and most prestigious blue chip organisations. Supplying 'off the peg' systems as well as bespoke customised machines to solve a myriad of finishing problems for customers.
The Quill Vogue Wash Station was the first system in the range, designed specifically for finishing PolyJet printed parts. Soon however, other 3D print manufacturers, as well as their customers, asked Quill to produce systems that would post process other print technologies. Quill now works alongside a number of global 3D print manufacturers, providing post processing solutions for some of the newest 3D print technologies.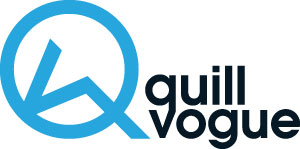 Quill has been a global manufacturer of engineering and chemical engineering solutions for over 40 years. The knowledge and experience gained over those years has been applied to the entire Quill Vogue range of post processing machines. Their systems are built to last, easy to use and are quiet in operation, but above all they are fast, providing customers with their finished parts as quickly and efficiently as possible.
To find out more about the complete range of 3D post processing solutions on offer from Quill Vogue, please visit their website at: www.quillvogue.com or call +44 (0)1332 864664 for more information.