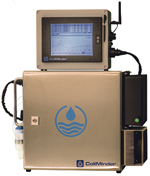 The Vienna-based company Vienna Water Monitoring Solutions (VWM) provides a fully automated measurement device named ColiMinder® which is able to measure bacterial contamination within 15 minutes.

For the first time microbiological water quality is available as an online parameter to be used in process monitoring and control across a wide range of industries ranging from pharma, through food and beverage to water and waste water.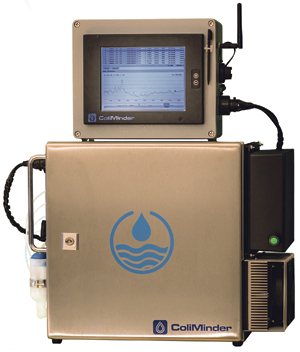 The technology, which is based on the direct measurement of the bacteria related enzymatic activity, has been extensively field tested and scientifically validated. In 2016, VWM presented the technology to the public and won the technology and innovation contests at International Water Summit in Abu Dhabi (Jan 2016), the Singapore Water Week (July 2016) and WaterSmart Innovation Conference in Las Vegas (Oct 2016).
These awards confirm the innovation leadership of the company's ColiMinder® technology, which is synonymous with the efficient and economical analysis of bacterial contamination in water. The boost in safety and the significant economic benefit – with a saving potential of up to 50% in processing costs – are globally unique.
ColiMinder® devices have already proven their performance and stability in different industrial applications, like raw water monitoring, controlled disinfection, and membrane integrity monitoring.
T 0043 2284201880
office@v-w-m.at
www.v-w-m.at