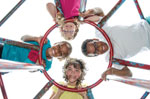 Gap Education is a unique Social Enterprise that has just been shortlisted as a UK Social Enterprise 2015 Finalist.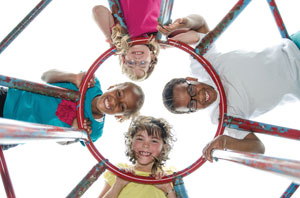 They provide training, resources and support to close the attainment gap for poorer children in education. Their programmes improve wellbeing, resilience and aspiration for families. Britain has one of the widest gaps in the World between the attainment of the richest & poorest children. Their mission is to close this gap; ending educational inequality & enabling all children to achieve their potential regardless of their starting point. They believe in the potential of every child & want to work with 2.5k schools & organisations over the next 5 years to train family advocates to reach 30k families & change the future for 50k children. The impact of this will make Britain a better, more prosperous, safer & fairer place to live.
The research-based 4-phase toolkit is the only affordable, scalable and effective programme that enables schools and other organisations to have a conversation based on outcomes in education for children. They have the highest take-up rate of any targeted parenting programme.
Please visit our website to read Case studies of the impact our work has had, or call us on: +44 (0)1183 271160, email: info@narrowthegap.net Twitter: @GapEducation