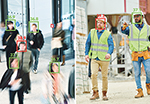 Clearway is passionate about tackling the ongoing security challenges its customers face by consistently delivering a range of security solutions, technological and physical, that exceed their expectations.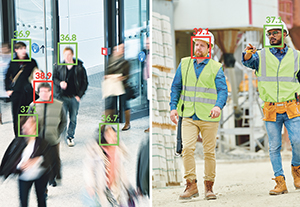 When Wilson James, security provider at Associated British Ports, urgently needed to increase security at the Goole port, Yorkshire, without increasing the risk to security staff, they called in Clearway. The zone to be secured was in the far reaches of the port in an area with limited access to power. Our solution was to deploy a bespoke, solar-powered CCTV tower that operates independently of mains power or fixed internet connection. "Clearway was able to deliver and install a temporary CCTV tower, including a full site survey, system setup and connection to their 24/7 Alarm Receiving Centre, all within 24 hours," says Don McCann, Head of Technology Solutions at Wilson James.
As Leigh Hooper, Clearway's Head of Sales, explains, "We are consistently seen as the go-to provider for securing, protecting, and managing sites, property and asset portfolios, irrespective of their size or value. This is achieved primarily through a range of temporary security technology solutions and tailoring them to the requirements of individual sites and assets."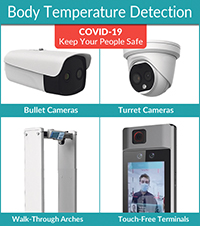 Diversity and flexibility are also key to being able to respond to the individual needs of customers. Our manned guarding and dog patrols service came into its own when Oaklands College, Hertfordshire brought us in to provide a visible presence in the form of a specialised canine drug-detection team.
"The issue of drugs is something we're all very much aware of," says Gayle Brown, student services manager at Oaklands.
"We have some 3,500 16-18 year-olds at Oaklands, and herbal cannabis is normally what we find, either joints or in vapes. We're on top of the situation with visible security on duty to deal with issues when they arise, and to nip them in the bud before they become a major problem."
As Leigh Hooper comments, "Generally we use security dog handlers to secure or protect empty buildings as an ongoing or temporary measure, but we are seeing an increase in requests where trained dogs and handlers are required to assist in actual or potential drug related problems. These can be in an educational campus, public building or a commercial enterprise."
As the number of vacant properties continues to rise, they are a common target for thieves, squatters, vandals, and arsonists. It's therefore vital that property owners and managers employ the most appropriate and effective security solutions to protect their assets, which is why they look to Clearway, year in, year out.
We built our reputation by providing highly effective, bespoke solutions to protect buildings, construction sites and open land from illegal occupation, theft, and vandalism, as well as helping to reduce any negative impact on the surrounding community.
"Available nationally, Clearway's security solutions can often be implemented/installed on the same day as we know a swift response is essential for property owners and managers. The longer a property remains empty, the greater the risk of unwanted occupation, dilapidations and the inevitable issues that ensue, hence our acute focus on delivery and service excellence," explains Leigh.
Clearway's ongoing security, inspections, and maintenance services ensure properties remain safe, are insurance compliant and continue to be maintained, thereby protecting the asset value. Properties can be protected individually or as part of a geographically dispersed portfolio and, as all services are available on a hire basis, this provides customers with flexibility from a cost perspective.
Leigh continues, "We combine the latest technology with established processes to deliver the best value protection. Video verification alarms and CCTV solutions, with a range of built-in analytics, combined with ongoing property inspections, ensure properties are safe, secure, and meet all insurance compliance requirements."
Established in 1992, Clearway's services are cemented by over 150 years of combined experience, helping it to deliver successful and innovative solutions across the UK. The company's founder, Matthew Brooks, remains an intrinsic member of the wider Clearway Group still to this day.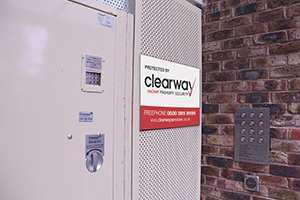 Anthony Owen, Group Commercial Director, explains, "The passion shown by Matthew in making Clearway Services the go-to provider is how we operate across our whole business. The Clearway Group of companies, which operate throughout the UK and France, deliver solutions that are truly tailored to their customers' needs, utilising an extensive range of specialist services seamlessly integrated with market-leading technology."
Using this expertise, Clearway is helping to address the complexities of changing workplace and retail dynamics. These rapidly changing trends require resilient and flexible property management solutions. By providing a full range of quickly deployable property and security services, Clearway frees up commercial property managers' time to focus on maximising commercial value from their portfolio, as well as reducing compliance and insurance risks.
Clearway's services have also been invaluable during the coronavirus pandemic. Given the issues surrounding the volume of vacant sites appearing literally overnight in the UK, Clearway continues to work closely with all of its customers to ensure their assets are protected in swift and reliable manner.
"During the initial lockdown period, we worked with our customers to develop and integrate new technologies that would create a safe environment in which to operate when the lockdown was eased. This investment in time and technology continues to work particularly well in areas with heavy footfall, where we use our Body Temperature Detection system. Our state-of-the-art thermal camera system is successfully installed in a variety of environments, from schools and retail outlets to factories and logistics hubs," Leigh Hooper explained.

Moving forward, The Clearway Group of businesses is looking to expand even further by extending its geographical reach and enhancing the product and service solutions portfolio.
Anthony Owen continues, "Recent acquisitions have now embedded themselves into the Clearway structure and share our values. We anticipate further expansion over the forthcoming period, not only utilising our technology solutions but also in adjacent sectors to enhance our overall offering. Property professionals are now facing ongoing challenges to protect and manage one of the UK's biggest asset classes.
"In the retail environment, macroeconomic shifts are driving an increase in vacancies of both out of town and high street properties, and both are high-risk targets for theft, vandalism and unwanted/illegal occupation."
To learn more about Clearway's void property and CCTV security services, and discuss your requirements, get in touch using the details below or head to the website.
T 01322 479652
enquiries@clearway.co.uk
www.clearway.co.uk