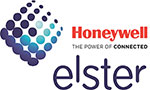 Integrated Biomethane Solutions enable biomethane producers to safely and reliably inject upgraded biogas into the local natural gas grid while complying with all relevant UK regulations.
The global shift in the use of energy from renewable resources has been driving the growth of the biogas market for Elster since 2012; now deployed on 50 gas to grid projects in the UK. Biogas plants and the distribution networks place increasing demands on gas measurement, particularly on gas quality analysis. In the case of injection systems, gas quality specifications must be complied with and monitored using metrological technology – all this while adhering to official fiscal gas measurement requirements which we are renowned for.
Gas distributors must measure both the quantity and quality of gas before allowing it to enter the grid, or reject the gas if it does not meet quality standards. They also require solutions to control pressure and add an LPG for enrichment and odorant to the gas, which is stipulated for safety reasons in case of leakages.
If you want to discuss how our fast acting Ofgem compliant Gas Measurement solutions in our fully integrated Grid Injection Solution can assist your project, please contact: andrew.lings@honeywell.com