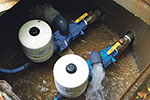 The Papa Pump is a new zero energy water pump which operates without any fuel or electricity, just the natural energy from a flowing water source.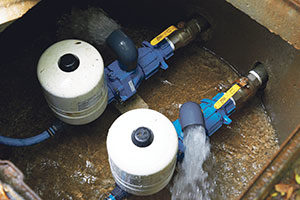 It is based on traditional hydro ram principles but brought into the 21st century by using new patented rubber valves and a tough composite body. The result is a much smaller and lighter pump with increased efficiency and longevity which is simple to install and maintain. It is ideal for situations where energy and water costs are too high, where electricity supply is unbalanced or unreliable and in off-grid locations where electricity or mains water are unavailable. As a low cost, environmentally friendly solution, it is also accessible to humanitarian projects helping developing communities across the globe. It has proved popular with farmers in the UK who have been able to replace mains water with 'free' water from their springs or streams.
Water Powered Technologies have also developed the larger 'Venturo' Pump, a utility scale zero energy pump which can deliver water on a larger scale for projects such as plantation irrigation or sustainable flood management.
For full details, visit: www.waterpoweredtechnologies.com