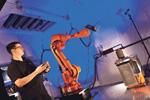 Curtiss-Wright Surface Technologies (CWST) provides high quality surface treatments which will improve the life and performance of critical components through its global network of over 70 operating divisions and specialist onsite teams. Our surface treatments have been successfully used by OEM's in major industries such as aerospace, automotive, oil & gas and power generation for many years.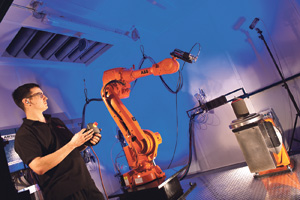 We are only too aware of the logistical challenges and costs faced by our customers and so we can offer a 'One Stop Shop' solution providing a wide range of surface treatments including Controlled Shot and Laser Shock Peening, bespoke and trade Coating Applications, Thermal Spray Coatings and Parylene Coatings for metal, alloy, plastic and electronic components as well as Analytical Services.
We offer our customers a single source solution and point of contact for all their surface treatments, supporting their requirements through our global network of over 70 worldwide facilities and on-site field teams, improving and reducing turnaround times and costs.
We are specialists in protecting components from common failures and reducing maintenance costs for key industries such as aerospace, oil and gas, automotive, medical and general industrial markets.
T +44 (0)1635 279621
www.cwst.co.uk