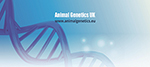 Animal Genetics UK Ltd has been selected as one of the Top 20 Exhibitors to attend Crufts 2016, we are pleased to confirm at Business and Industry Today.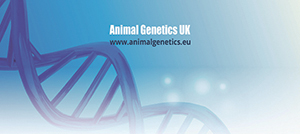 The Cornwall-based company managed to stand out from the masses at the notable exhibition; namely, the world's largest dog show, whilst appearing in the health & hygiene sector of the convention. Attending the trade event, which took place at the NEC in Birmingham, provided the brand with the opportunity to further increase awareness of the important work they do.
Having been established for over 20 years, Animal Genetics UK encourages pet owners across the world to take the best care of their exotic birds, horses, dogs (and other domestic animals) with their range of specialist services.
Its core activities involve genetic testing for avian DNA sexing and diseases, canine inherited traits and diseases and equine coat colour and inherited disorders. The DNA tests ensure individuals attain a strong understanding of the risks associated with various infectious and hereditary illnesses, whilst genetic screening allows for the optimisation of healthy breeding programs.
T 01726 247788
contact@animalgenetics.eu
www.animalgenetics.eu