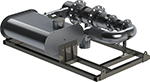 Industrial & Marine Silencers Ltd was incorporated on April 26th 1991 and commenced trading in July 1991 operating initially from a 400m² premises. The standard product lines were exhaust gas silencers and air intake attenuators for the power generation industry.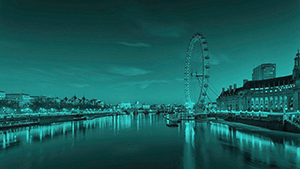 In 1994 the company moved to a new 900m² premises to cater for the increasing levels of production required by the growing number of world-wide customers.
As the company progressed it became evident that even this move would not satisfy the increasing requirement for even larger silencers and air intake attenuator units the market was demanding. This eventually led to the design and building of a 1,600m³ purpose-built manufacturing plant in 1998 to produce the largest types of equipment currently required.
Our development story has continued in much the same vain and in 2013 we moved once more to our current 32,000ft2 site in Shepshed (the town in which we started) which has the quality of facilities and potential for growth which should keep us contented for the next few years at least!
Since our establishment, our natural progression and overwhelming support from our existing clients has allowed us to extend our product range over the years to not only include silencers but now a full range of emission control technology, acoustic enclosures, air inlet & extract attenuators, acoustic doors and a wide range of ancillary items to compliment all. Combine this with our ability to carry out a full turnkey install, anywhere in the World, cements our position as of one of the major players in our industry.
Air quality
With the ongoing focus on 'Air Quality' and the tackling of the current climate crisis, we envisage further development of rules, regulations, and laws governing the levels of emissions we are allowed to emit into the atmosphere within our planet. As London is the technical capital of the world it is at the forefront in setting standards for the rest of the UK, and potentially the rest of the world.
With this in mind our teams here at IMS have been working hard to develop a range of products to help reduce all legislated primary and secondary emissions and to develop the Next Generation of 'Stage V' Emissions Reduction Technology that combines a DOC, DPF, SCR/ASC Catalysts with an Electronically Controlled AdBlue Dosing Package bespoke to each customers requirement.
The aim is to use our 30 years of experience within our sector to help London and other Cities reduce Air Pollution in their quest towards Net Zero so that businesses remain up to date and compliant when installing our products to existing equipment, making their engines as clean as the possibly can be, raising their awareness and putting them ahead of any changes that are likely to take place in the near future and to promote an Ecological Revolution – or what we refer to as the ECOLUTION.
Stage V retrofit SCRT for NRMM LEZ & HS2 contracts
Non-Road Mobile Machinery (NRMM) such as excavators, cranes, piling rigs and diesel-powered generators are a significant contributor to London's air pollution. With the introduction of the London NRMM LEZ (Low Emission Zone) in Central London, Canary Wharf and other Opportunity Areas across Greater London, the Mayor will use the London Boroughs Planning Powers to control emissions for machinery with power rating between 37-560kW operating on construction sites within the LEZ. Current emissions standards within the NRMM LEZ are Stage IV for construction machinery and Stage V for mobile generators (Stage IIIB for rest of London). These standards will be tightened to Stage V across the whole of London by January 2030 with only zero emission machinery being allowed to operate within London by 2040.
As well as HGVs, cars, and vans, HS2 also now require all NRMM machinery that will be needed to build the 345 miles of the UK's new high-speed railway to meet stricter emissions standards in order to be able to operate on their sites. Since January 2020 the HS2 Project has required all off-road machinery being used along the route's entire length to meet EU Stage IV (and EU Stage V for Generators) as required by the London NRMM LEZ.
With this foundation and mindset plus 30 years' experience within the industry, we have recently introduced our new Eco range and will strive to continue to be one of the UK's leading manufacturers and suppliers of emissions and acoustic products, helping to do our part in making the world a better and cleaner place in which to live.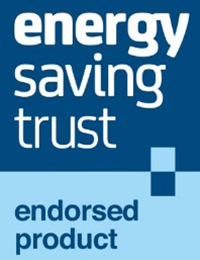 Our latest product
The IMS-eco SCRT Device (21-10722) has been tested and accredited to meet 'Stage V' and approved by the Energy Saving Trust. The system for mobile generators is supplied on a support frame that can be lowered into position on the roof of the Generator Enclosure. As well as the DOC/DPF and SCR/ASC Catalysts with AdBlue Mixing Pipe, the system comes with an AdBlue Tank, AdBlue Dosing System, and an Electronic Control System with OBD (On-Board Diagnostics) that is used to demonstrate compliance. The SCRT System can be used for engines up to 16Ltr/560kw and will be supplied as a fully installed and commissioned system from IMS.
The IMS-eco SCR Technology for MCPD Compliance
The IMSeco 'Selective Catalytic Reduction (SCR) Technology' is designed bespoke for each application and can be retrofitted to existing Power Generation Equipment including older Stage II/IIIA engine and is capable of bringing the emissions below the threshold limit of 190mg/Nm3 NOx set by DEFRA for compliance with the MCPD (Medium Combustion Plant Directive).
The SCR system will reduce NOx emissions by approximately -95% taking it well below the threshold within the specified 10-20 minutes from start-up. The system comprises the following components:
SCR Catalyst
MAP Sensor (Air Intake Pressure)
Temperature Sensor
NOx sensors (Engine Out and Tailpipe)
ECU
AdBlue Pump
AdBlue Injector
Backpressure Sensor
AdBlue Day Tank
Speed Sensor
The SCR Catalysts are housed in a full Stainless-Steel Modular Reactor where the reactor is sectioned into two chambers, the lower chamber having an 'In-built AdBlue Mixer Pipe' prior to the SCR/ASC substrates in the Upper Chamber. The modular SCR system can be scaled up to suit much larger 'Stationary Power' or 'Marine Application Engines'.
How the IMSeco SCR system works
The engine speed and load are used to calculate the exhaust flow across the catalysts to determine the exact rate at which to inject the 'AdBlue' agent – a liquid reductant which consists of approximately 68% water and 32% urea. Once injected into the exhaust stream the water content of the AdBlue will evaporate, and the urea will decompose into an ammonia gas at temperatures above 180ºC.
The ammonia gas then passes across the SCR Catalyst and a chemical reaction takes place that converts NOx into Nitrogen and water vapour, natural components of the air we breathe, which is then expelled through the exhaust outlet.
NOx sensors are used to measure and validate NOx reductions that are taking place across the SCR Catalysts.
An ammonia slip catalyst is also used after the SCR Catalysts to prevent any ammonia gas being emitted from the tailpipe in the unlikely event of an AdBlue overdose.
How we can help
We aim to be at the forefront within our market sector and to help our customers by developing products that meets their needs and help them be as 'green' as possible. Since we were first incorporated in July 1991 where we specialised in just exhaust gas silencers and air intake attenuators for the power industry, we have continually improved and adapted to where we are now in a position to be able to provide combined solutions for emissions and acoustic reductions including (but not limited to) acoustic doors and canopies, heat recovery systems and silencers, to not just the industrial sector, but to the marine sector also.
Industrial AND Marine
Our new Eco range, although having been developed for the Industrial Market, is also being used within the Marine industry too for both Inland Waterways and Sea-Going Vessels to meet Stage V and IMO Tier III emissions legislation. We initially saw an interest in places such as Holland and Germany, the English Channel and Baltic Seas, but it is now becoming a requirement throughout the world in other countries across Europe and throughout the world such as North America (USA and Canada) and the Caribbean Seas.
We have recently installed our emissions technology on vessels operating on the River Thames in London and anticipate this being replicated in many other cities in the coming years.
For any further information, please take a look at our website or get in touch with your queries.
T +44 (0)1509 506792
sales@silencers.co.uk
www.silencers.co.uk