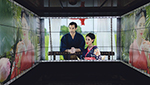 Retail Design Expo, Europe's leading annual event for innovation and inspiration in retail design, marketing, visual merchandising and shop fitting provided the perfect platform for Green Hippo to showcase our Par4Keet: Media management and Digital Display Solution from the AViary range.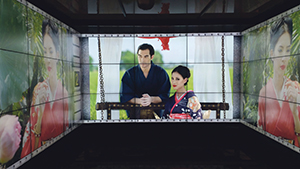 Par4Keet is the first video player to combine class-leading video playback at 4K resolution and beyond along with true real-time media manipulation and multi-screen configurability. The flagship player of the AViary range can deliver media at arbitrary resolutions, untying AV professionals from the restrictions of standard aspect ratios and opening the doors on unrestricted and creative display configurations.
Logo overlay, in/out points, and integration with protocols such as SMPTE and TCP/IP can be deployed and programmed easily from within the unit's intuitive users interface removing the need for additional processing equipment or return visits to an edit suite.
Comprehensive output mapping tools brings much of the functionality found in video wall controllers inside the source machine removing the need for third party processors and enabling super-creative display layouts even with semi-professional and domestic grade screens. Full compensation for canvases comprising devices with varying resolutions, free-form spacing all intuitively from Par4Keet's front panel or accompanying software.
"As this was our first year exhibiting at RDE, we weren't sure what to expect, but the quality and variety of people we have met and the leads we have generated from this show by displaying our products has proved that the Retail Sector is starting to understand how our technology can help them design and install stunning and engaging visual spaces to welcome their consumers" says James Heron, Aviary Business Development Director.
Green Hippo products have been installed in a number of retail environments over the years, the most recent, Primark, Gran Via, Madrid and TopShop in Oxford Street, London.
T 020 3301 4561